Guest writing by Garrett Peacy, Dietetic Intern, University of Minnesota School of Public Health
Health and Wellness Benefits
Hemp seeds contain high amounts of arginine. Arginine is an amino acid that is necessary for nitric oxide production in the body. Nitric oxide is responsible for the relaxation of blood vessels and helps to maintain lower blood pressure. Arginine has also been found to help reduce certain markers of inflammation such as C-reactive protein. Hemp seeds contain a 3:1 ratio of omega-6 to omega-3 fatty acids which is considered the optimal balance. 
Omega-3 consumption has been linked to heart health benefits such as:
lower triglycerides
possibly raising HDL cholesterol (good)
prevents blood clotting 
helps modulate the body's inflammatory response
Hemp protein is considered a complete protein containing all 9 essential amino acids. One difficulty with plant protein sources is that the body has difficulty using the protein to build muscle. Hemp protein is considered to be a bioavailable on par with high quality proteins such as eggs and soy.
Hemp seeds are rich sources of phosphorus, magnesium, calcium, iron, manganese, zinc and copper. 
Hemp does not contain the active compound found in its relative, cannabis. 
Hemp seeds are a good source of dietary fiber:
fiber is helpful in maintaining blood sugar and satiety
most Americans do not get the recommended amount of fiber in their diets (30-38g / day for men; 20 – 28g / day for women)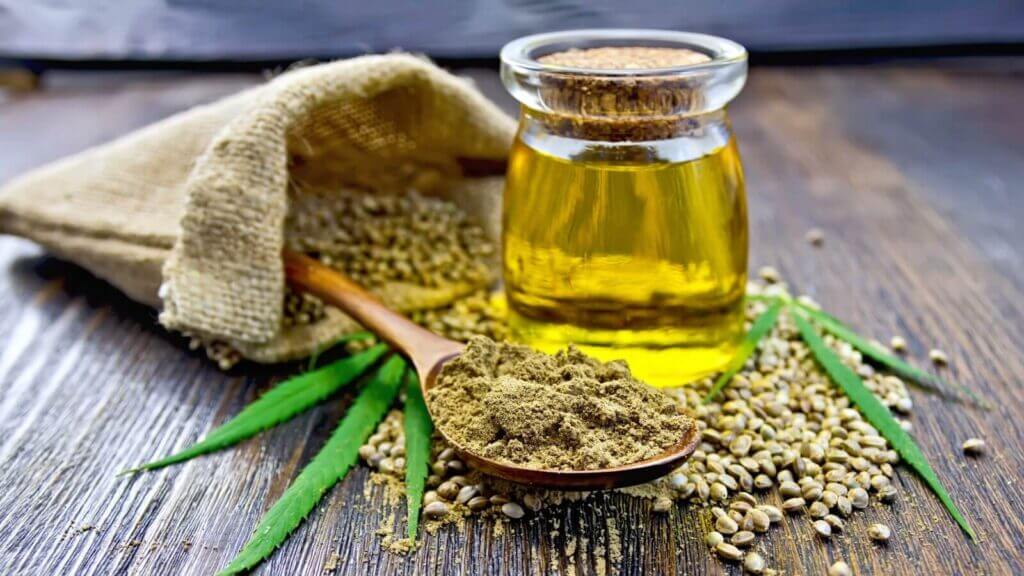 In addition to a source of food, hemp is also used for materials in everyday life including:
plastic
fuel
concrete
fabrics and textiles
batteries
An acre of hemp produces four times more paper than acre of trees and grows significantly faster. Hemp helps to remove toxins from the soil and acts as a natural pesticide and therefore does not need large amounts of added pesticides. With large amounts of greenhouse gases entering the atmosphere every day, hemp is important because it acts as carbon sequestering plant, absorbing carbon dioxide and producing oxygen.
Your Mackenthun's Fine Foods has a variety of hemp products available for purchase including hemp protein and hemp hearts. Check out Hemp Acres or Bob's Red Mill for hemp-related products at your closest Mackenthun's. 
Hemp Cookies by Carine Claudep-Pierre, The Conscious Plant Kitchen, 11/01/2020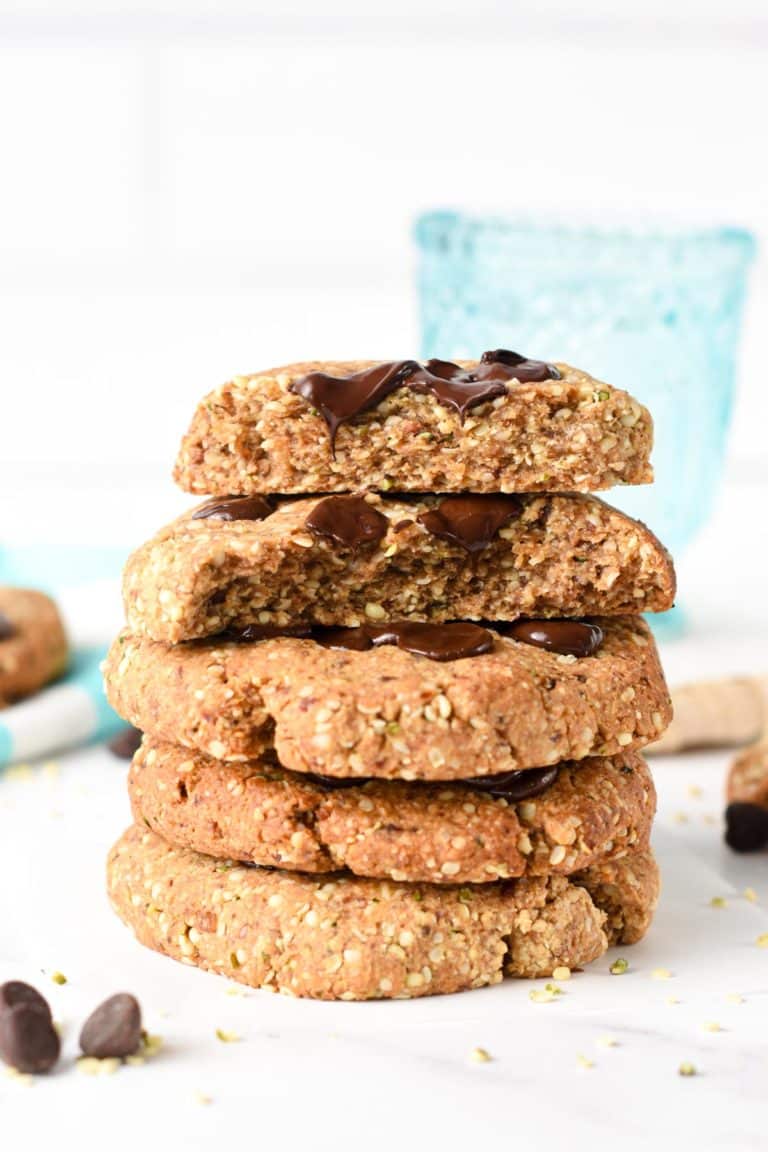 Ingredients
1 cup Medjool dates
1/2 cup peanut butter
1 1/2 teaspoon vanilla extract
1/2 teaspoon baking powder
2-4 tablespoons cow's milk or almond milk
1 cup oat flour
1/2 cup hemp seeds
1/3 cup dark chocolate chips
Directions
Preheat oven to 160°C (325°F). Line a large cookie sheet with parchment paper. Set aside.

In a food processor add soft, pitted Medjool dates, peanut butter, milk, oat flour, vanilla, and baking powder.

Process until a dough-like texture forms – this takes a couple of minutes and you will have to stop the food processor every 30 seconds, scrape down the side of the bowl and repeat until the dough comes together. If the dough is too dry add an extra tablespoon of almond milk and process again to combine. If too wet, add an extra tablespoon of oat flour.

Add hemp seeds and pulse to combine into the cookie dough.

Using your hands, form the mixture into 9 cookie dough balls and place them on the prepared cookie sheet. They won't expand in the oven and can be close to each other on the tray.

Use your hand to press down each ball into a cookie. The thicker the chewier and softer they get. Press in few chocolate chips into the cookies on the top

Bake for 12-15 minutes in the center rack of the oven until golden brown.

Leave to cool on the tray for 10 minutes then cool completely on a cooling rack.