RD Choice, Califa Farms Oat Milk
By Sophia Wagner, Dietetic intern from Viterbo University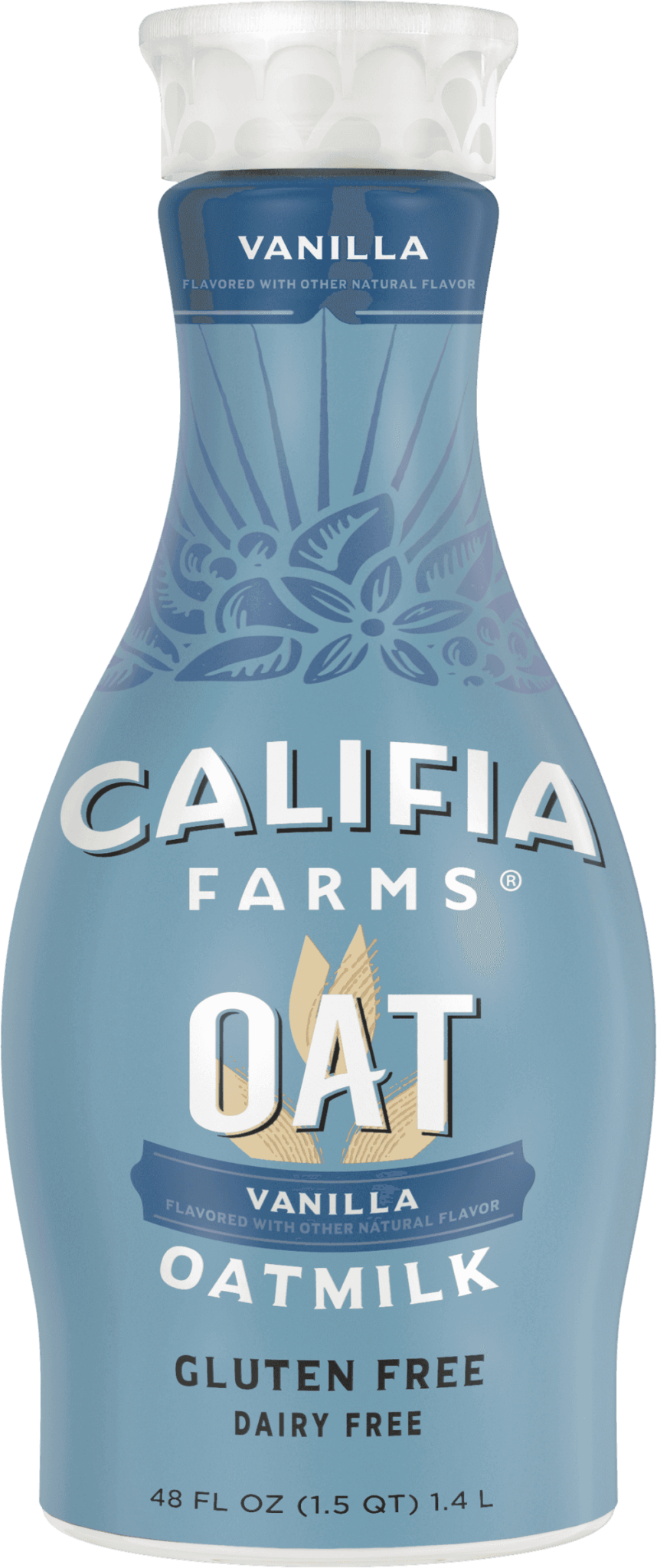 From ice cream to cream cheese to the newest drink at your local Caribou Coffee, it seems like every day we see more and more products advertised as dairy-free or plant-based.  With the amount of plant-based milks on the market, it can be hard to choose the best choice.
Who needs a non-dairy milk?
The most significant instances where an individual needs a non-dairy milk is when they have a milk allergy or experience lactose malabsorption. Having a milk allergy and lactose malabsorption are not the same thing. A milk allergy occurs when someone is allergic to one of the two main proteins found in milk, whey or casein. This allergy presents itself as hives, flushing, itching, or even anaphylaxis, which can require medical attention. Fortunately, a milk allergy is relatively rare. Most common in children, only 2.5% of children under three years old have a milk allergy and they generally grow out of it with time.

​Far more common is lactose malabsorption or lactose intolerance.  Dairy milks contain a sugar called lactose.  Lactose is digested by an enzyme called lactase in the small intestine.  In someone who is lactose intolerant, they lack the enzyme lactase.  This manifests itself as bloating, diarrhea, and abdominal cramps after milk is consumed.  Lactose intolerance is most common in people of Asian, African, or Hispanic descent, but Caucasian individuals can also experience lactose intolerance.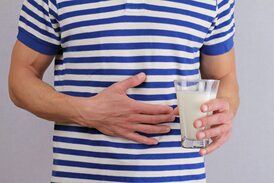 How does it compare nutritionally?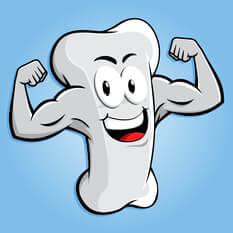 Many of us grew up hearing, "drink your milk to build strong bones."  Although there is more to building strong bones than simply getting in adequate dairy serving in, the basis of this argument is true.  Dairy milk is fortified with calcium and vitamin D, two nutrients that are crucial for maintaining bone health.  Fortunately, many milk alternatives are also fortified with calcium and vitamin D, making them a good alternative if you can't drink dairy milk.
Moving on to some differences between dairy milk and milk alternatives.  To start, calorie content can differ between products.  Milk alternatives have more additives to achieve the same creamy consistency and the desired taste, making their calorie content vary depending on what product you choose.  As you can see in the images below, one milk alternative has double the calories compared to the other.  This doesn't make either product better, it just may be more appropriate for different people.  In someone focusing on weight management the lower calorie option may be the better choice.  For the growing teen who is lactose intolerant, the higher calorie non-dairy milk would likely be the better option.  At the end of the day, dairy milk and non-dairy milks' calorie content can be very similar or they can be significantly different.  Again this isn't good or bad, but it's something to be aware of. 
​Next, protein content is something that differs between dairy milk and non-dairy milk.  In dairy milk, you generally find ~8 grams of protein per serving.  Almond or oat milk generally only contains 2-3 grams of protein per serving.  For most people, this isn't a problem if they get their protein from other sources such as beef, pork, chicken, seafood, beans, or eggs.  This could be a potential issue for someone who doesn't eat a lot of protein-rich foods and relies on dairy milk for most of their protein.
What can you use milk alternatives for?
Anything!  Well, not anything, but a lot of things.  Non-dairy milks can be used for cereal, in coffee, or enjoyed as a glass of milk with a cookie.  They can also be used in pasta, hotdish, and smoothies.  It does not work well to make something that you are trying to get a rise or a distinct texture out of.  Puddings, bread, cakes, and cookies are not the best to use non-dairy milk in.  That's not to say you can't use alternative milks in these recipes, but know they likely won't have the same mouthfeel you're accustomed to.
Ready to give Califia Farms almond or oat milk a try?
Whether you're new to plant-based milks or well acquainted to them, I have a flavorful but simple recipe for you.

Lemon Garlic Broccoli Spaghetti
Olive oil
1 large crown of broccoli, cut into bite-sized florets
3 garlic cloves, finely chopped and divided
Salt, to taste
1 small shallot, finely chopped
¼ cup Califia Farms Unsweetened Almondmilk or Oat milk
Juice of 1 lemon
Pepper, to taste
1 pack Spaghetti
Nutritional yeast, to serve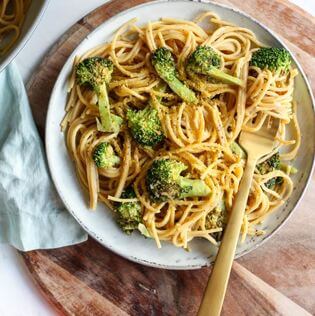 Directions:
1. Start boiling water for pasta in a large pot
2. In a large pan or skillet, heat enough olive oil to cover the base over medium high heat
3. Add broccoli and a sprinkle of salt and cook covered for 5 minutes without touching the broccoli
4. Take the cover off and stir. The broccoli should be beginning to slightly brown
5. Add half of the chopped garlic and stir to combine
6. Cook for another 2 minutes and stir in 1 tablespoon of lemon juice
7. Remove garlic broccoli from pan and set aside on a plate
8. Start cooking spaghetti according to the package instructions and drain the water when complete
9. Wipe the pan clean and add another slick of olive oil to the pan (about 2 tablespoons). Place over a medium heat
10. Add shallot and cook, stirring until softened for about 5 minutes
11. Add the rest of the garlic and cook until sizzling and fragrant, but not browning
12. Stir in Unsweetened Almondmilk and add a pinch of salt and pepper
13. Cook for 3- 5 minutes, stirring until heated through
14. Turn off the heat and stir in lemon juice
15. Add the cooked pasta and broccoli to the skillet with the sauce and toss to combine
16. Serve immediately, sprinkled with nutritional yeast

Find this recipe and more on the below link to Califia Farm's website.​