Guest Writing - Garrett Peacy, Dietetic Intern, University of Minnesota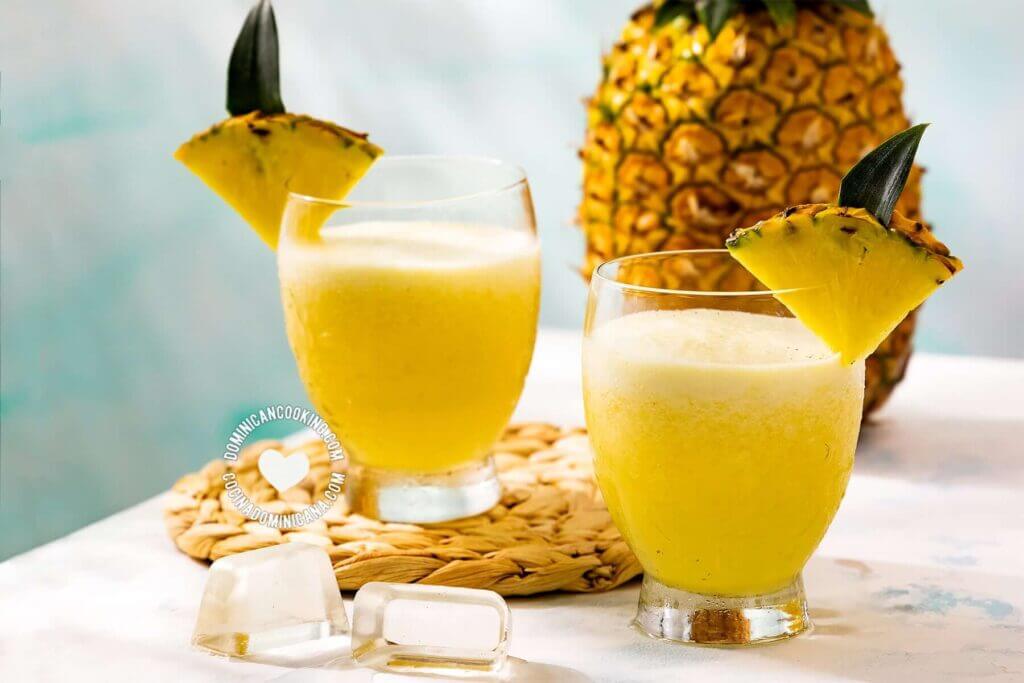 Need a quick trip to paradise that is close to home?
Your Dietitian's Choice this week is Gold Pineapple for $2.79 each.
Discover the Origins of Pineapple
The pineapple is native to South America but has spread to other tropical and sub tropical regions, particularly Hawaii and many Asian countries. After the introduction of pineapple to Europe, it was seen as a sign wealth, often not being eaten but
only used as decoration.  Pineapple is neither an apple or a pine…it's in fact a berry! The reason for its name is the Spanish called it "Pine of the Indies" because they were hard and spikey like pinecones. The pineapple is often seen as a symbol of Hawaii due to the strong presence of the pineapple industry and commercialization of pineapple by Irish industrialist James Dole. The major pineapple producing countries are the Philippines, Costa Rica and Brazil.
Health and Wellness Benefits
Pineapple is a food rich in vitamin C and manganese. In addition, they are good sources of antioxidants which can help your body fight damage caused by oxidative stress.
Pineapple are an excellent food to help provide hydration through the high content of water in pineapple which is at more than 85 percent of a pineapple by weight.
Pineapple is high in bromelain which can aid in digestion due to its ability to breakdown proteins. Because of this pineapple is often used as a meat tenderizer. Bromelain is a key component in the European Drug NexoBrid, a drug used to treat severe burns by removing dead tissue.
Pineapple vinegar can be made from pineapple skin to help with sustainability.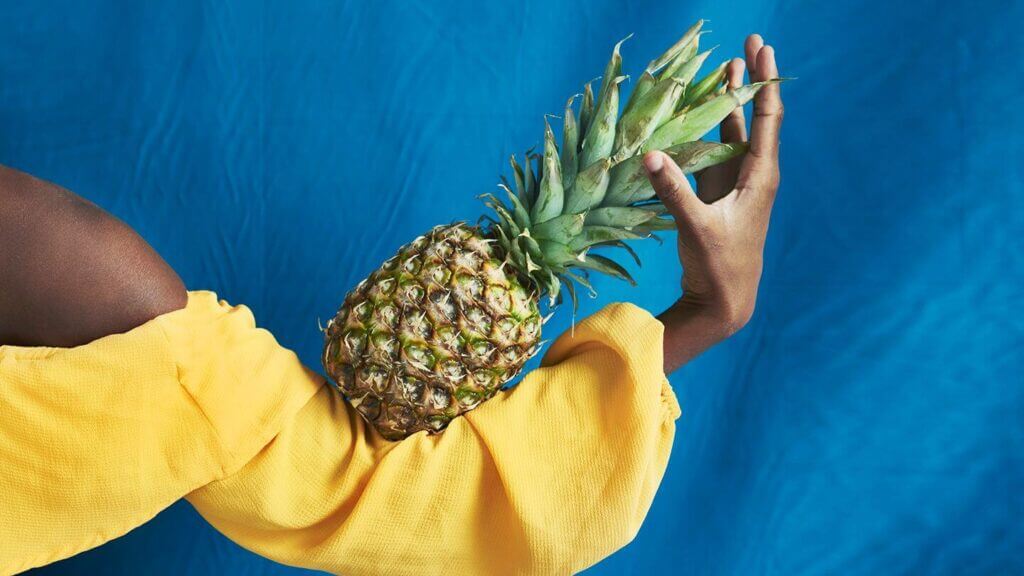 Baked Pineapple Salmon by Lena Abraham, delish, 05/13/2019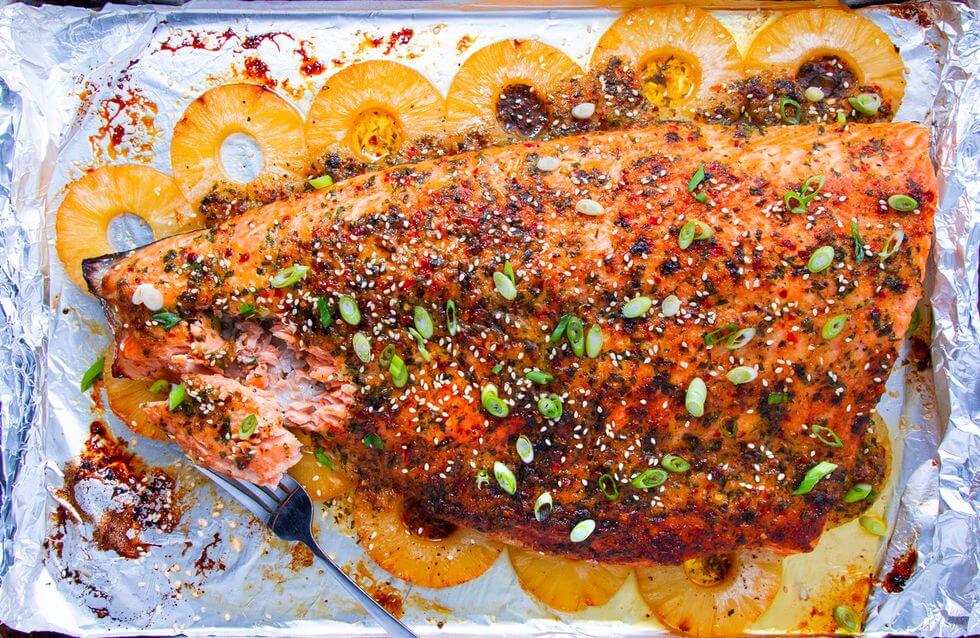 Ingredients
Cooking spray, for pan
17 pineapple rings, fresh or canned
1 large salmon fillet (about 3 lbs.)
Kosher salt
Freshly ground black pepper
3 tbsp. melted butter
3 tbsp. sweet chili sauce
2 tbsp. freshly chopped cilantro
3 cloves garlic, minced
2 tsp. freshly grated ginger
2 tsp. toasted sesame oil
1/2 tsp. crushed red pepper flakes
Toasted sesame seeds, for garnish
Thinly sliced green onions, for garnish
Lime wedges, for serving
Directions
Preheat oven to 350°. Line a large rimmed baking sheet with foil and grease with cooking spray. In the center of the foil, lay pineapple slices in an even layer.
Season both sides of the salmon with salt and pepper and place on top of pineapple slices.
In a small bowl, whisk together butter, chili sauce, cilantro, garlic, ginger, sesame oil, and red pepper flakes. Brush all over salmon fillet.
Bake until the salmon is cooked through, about 25 minutes. Switch the oven to broil, and broil for 2 minutes, or until fish is slightly golden. Garnish with sesame seeds and green onions and serve with lime wedges.