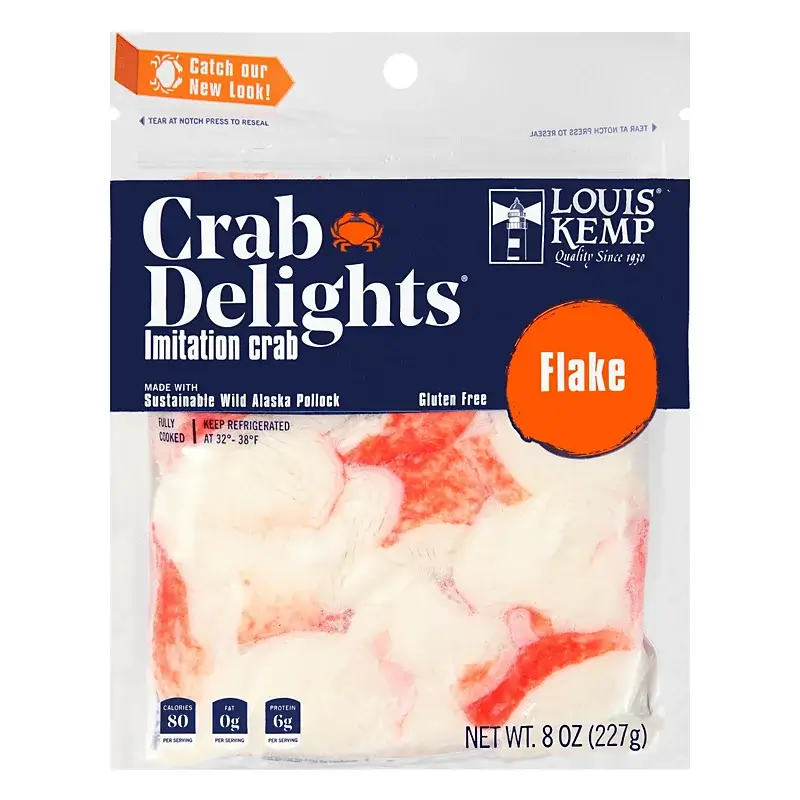 Make Meatless Fridays easy this season with Louis Kemp® Imitation Seafood products. It is your Dietitian's Choice this week on 2 for $4.44 on select varieties from March 3rd thru March 9th.
Louis Kemp® is gluten-free, low in mercury, and are made with 100% Wild Alaska pollock. Louis Kemp® believes in a creaing a nutrient-packed, highly sustainable product for all persons to enjoy!
What is Imitation Seafood?
Imitation seafood is created through a Japanese technique called "surimi". 
In the 12th Century Japan, the fishing industry was flourishing – with the increases in catches, Japanese persons needed to find ways to preserve the extra fish so it does not to go to waste. They separated the meat from the bones, added salt, and mashed into a paste. 
In the 1960's a Japanese chemist discovered surimi can have an even longer shelf-life by adding sugar. This allowed the surimi to be preserved further by freezing it and allowing it to take shape to different forms. 
You will often find surimi formed into imitation crab legs, naruto, fish cakes, fish (meat) balls, and other assorted products. Imitation seafood is commonly eaten across Asia, but has gain popularity in France, Spain, and the United States as well.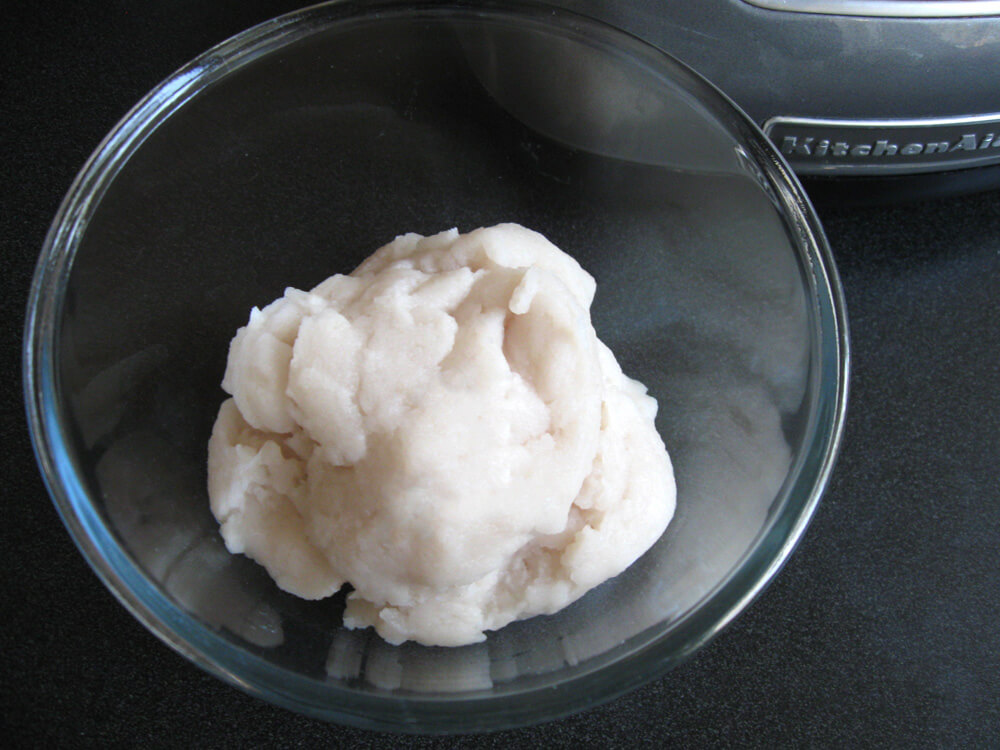 The term "imitation seafood" is not so much it is a fake meat with additives. More so it is the fact that it is created from other seafood meats like wild Alaska pollock while being formed, colored, and flavored to imitate the seafood its going after. Do note that some imitation seafood products may contain 2% or less of the actual seafood they are imitating including scallops, lobster, and crab; therefore it is important to make sure and look for potential allergies on the ingredients list to avoid severe reactions. 
Health and Wellness Benefits
Although imitation seafood may imitate flavor, appearance, and quality to that of its real counterpart, there are nutritional differences between them.
For example – one serving of crab has approximately 340 milligrams of omega-3 fatty acids while one serving of imitation seafood provides approximately 26 milligrams of omega-3 fatty acids.
The Dietary Guidelines for Americans 2015-2020 reports we need 250 milligrams daily of omega-3 fatty acids in the form of DHA and EPA. DHA and EPA are only available from seafood sources and is considered to be an essential fatty acid. This means our liver cannot make its own and we need to consume DHA and EPA from foods. 
Consistent consumption of DHA and EPA have been shown to reduce the risk for heart disease, improve inflammation, and decrease risk or slow down the progression of dementia. 
As an imitation seafood, it is packed with protein, low in calories, and carbohydrates. In addition, high in selenium which is critical for thyroid health. Selenium acts as an ingredient for thyroid stimulating hormone. Low thyroid stimulating hormone can cause hypothyroidism.
Chinese Buffet Seafood Bake by Stephanie Manley, CopyKat.com, 05/20/2021
Ingredients
12

 

ounces

 

imitation crab meat

12

 

ounces

 

imitation lobster meat

6

 

ounces

 

shrimp

1

 

cup

 

mayonnaise

2

 

tablespoons

 

sliced green onions

1/2

 

cup

 

mozzarella cheese
Directions
Preheat the oven to 350°F.

In a medium-sized bowl combine the imitation crab and lobster meat with the shrimp and mayonnaise. Stir well. Then fold in the sliced green onions.

Transfer the mixture into a 1-quart baking dish sprayed with non-stick spray, top with the mozzarella, and bake for 25 to 30 minutes.