Mackenthun's has various fundraiser opportunities for non-profit organizations! Fundraise through bagging any time of year! The Mack Shack is available from mid-April through the end of August. Weather permitting, we can host car wash fundraisers from early June to early September.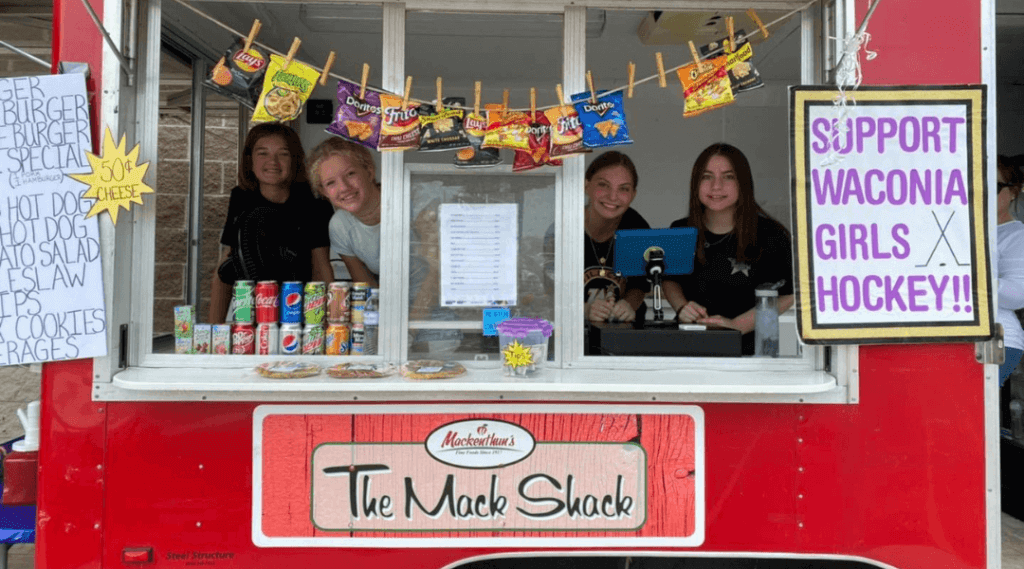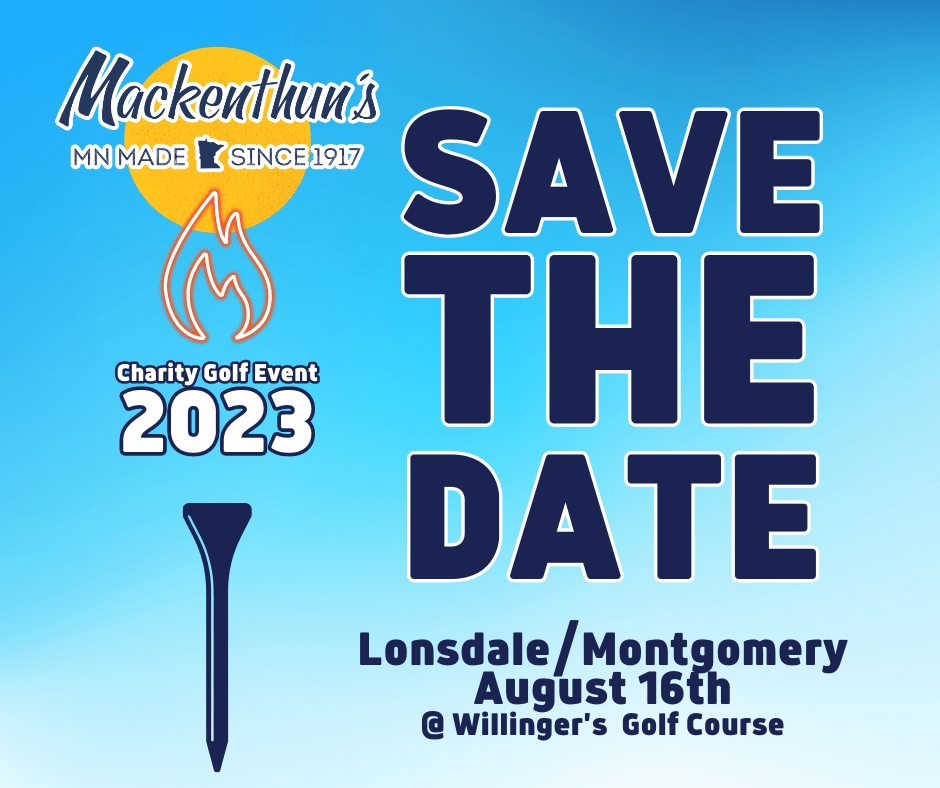 Lonsdale Golf Event
Mackenthun's is hosting our annual Lonsdale Charity Golf Event in support of the Lonsdale Area Food Shelf and the Montgomery Salvation Army.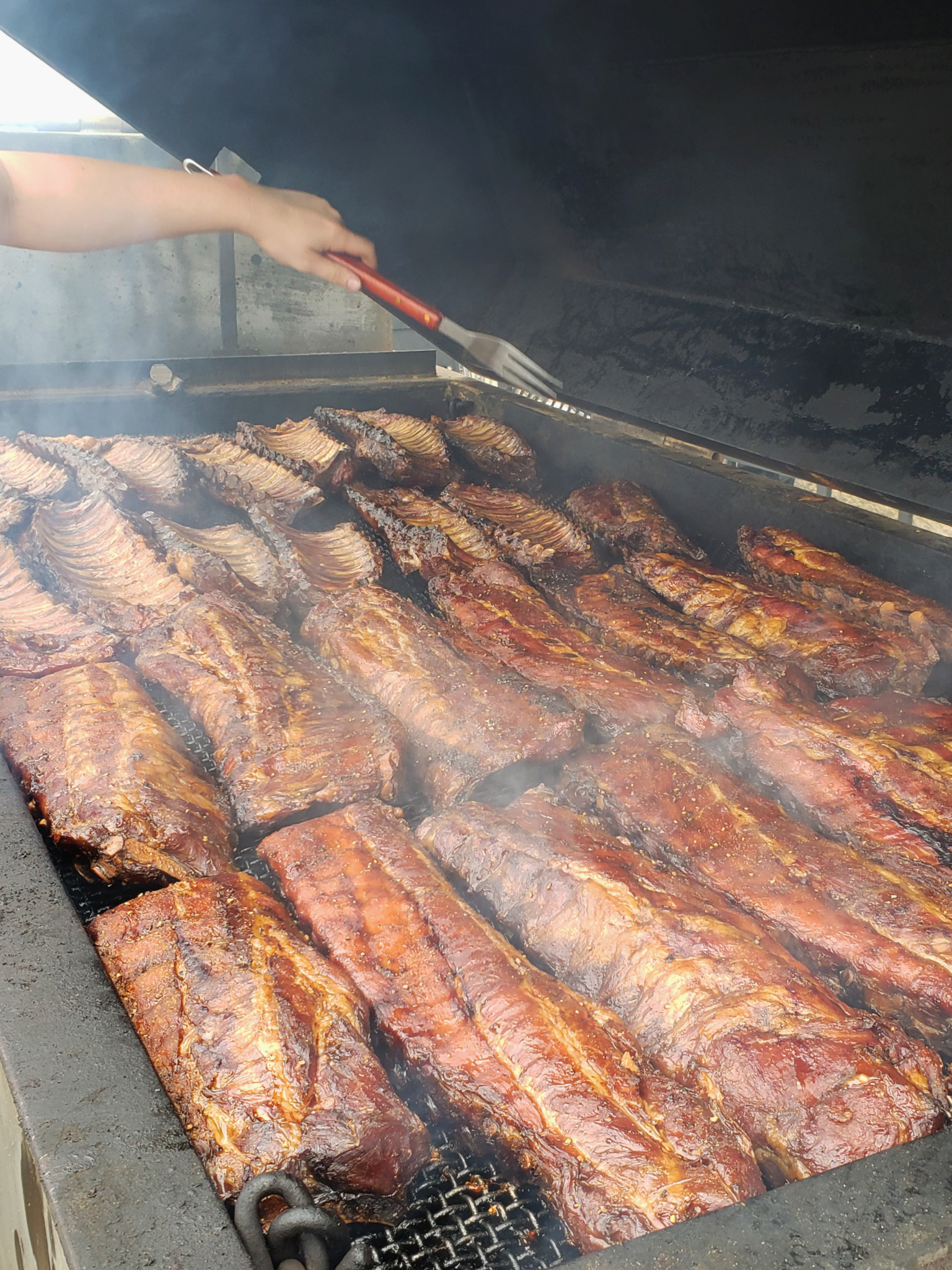 Rib Fest
The 20th annual Rib Fest brought the entire community together in full force to savor finger-licking good food and celebrate in style! The mouthwateringly savory ribs were an absolute hit, accompanied by a delightful array of activities, including horse rides and an 18ft giant slide.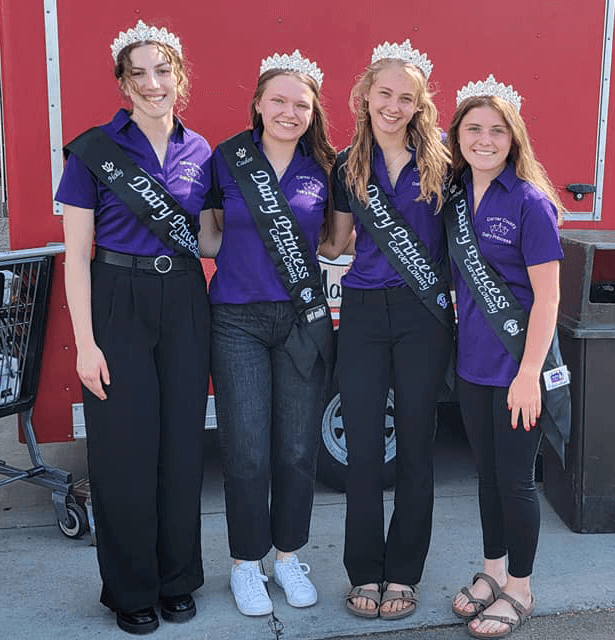 Ice Cream Social
June is Dairy Month! In honor of National Dairy Day, the Carver County Dairy Princesses delighted the community by serving ice cream!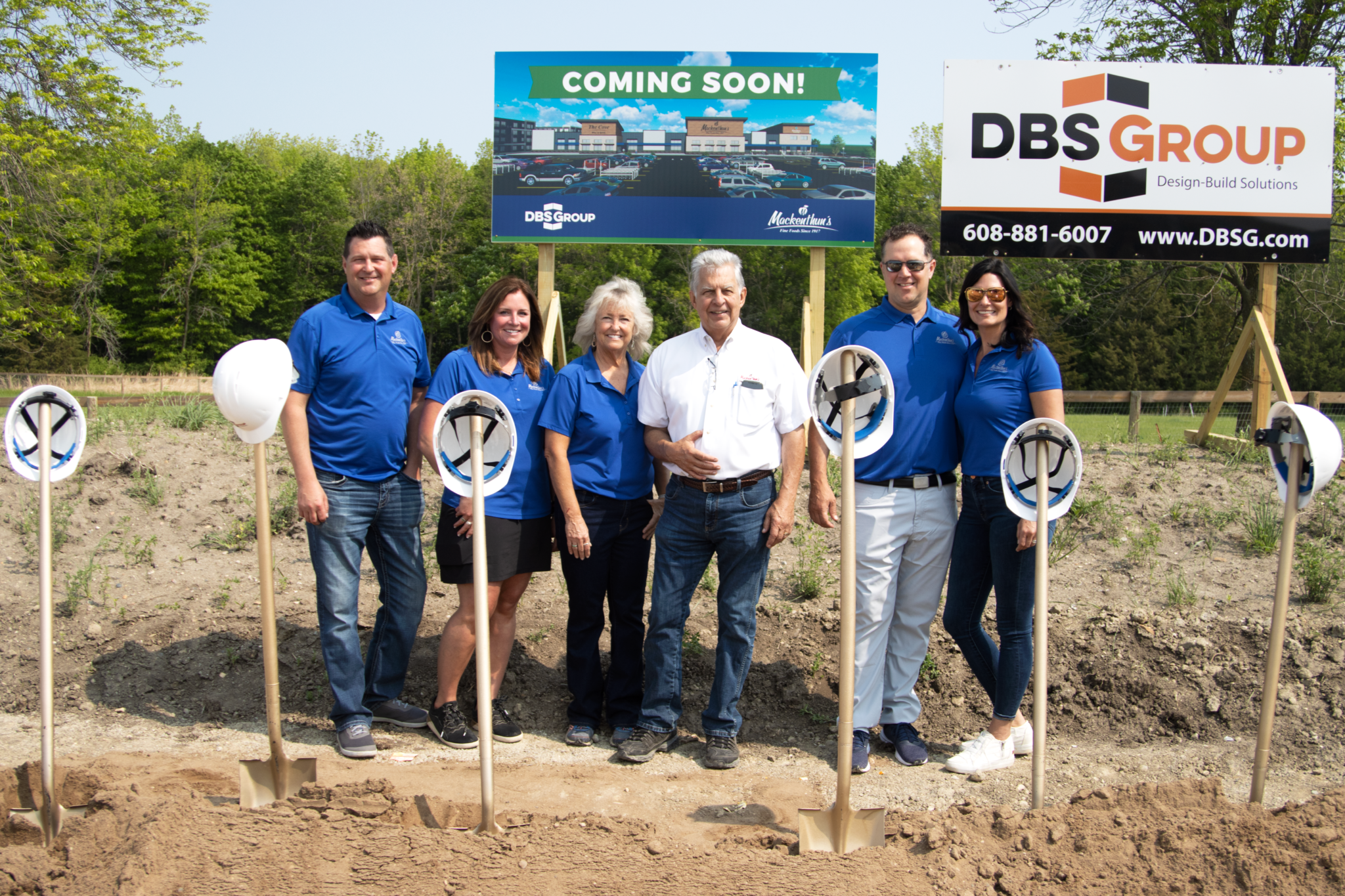 Groundbreaking Ceremony
Minnetrista witnessed a historic moment during the groundbreaking ceremony for the much-anticipated new Mackenthun's location. Set to open its doors in February 2023, the store will be a hub for fresh, high quality Mackenthun's meats, produce, local products, and a wide selection of grocery items, bringing convenience and quality to the Minnetrista area!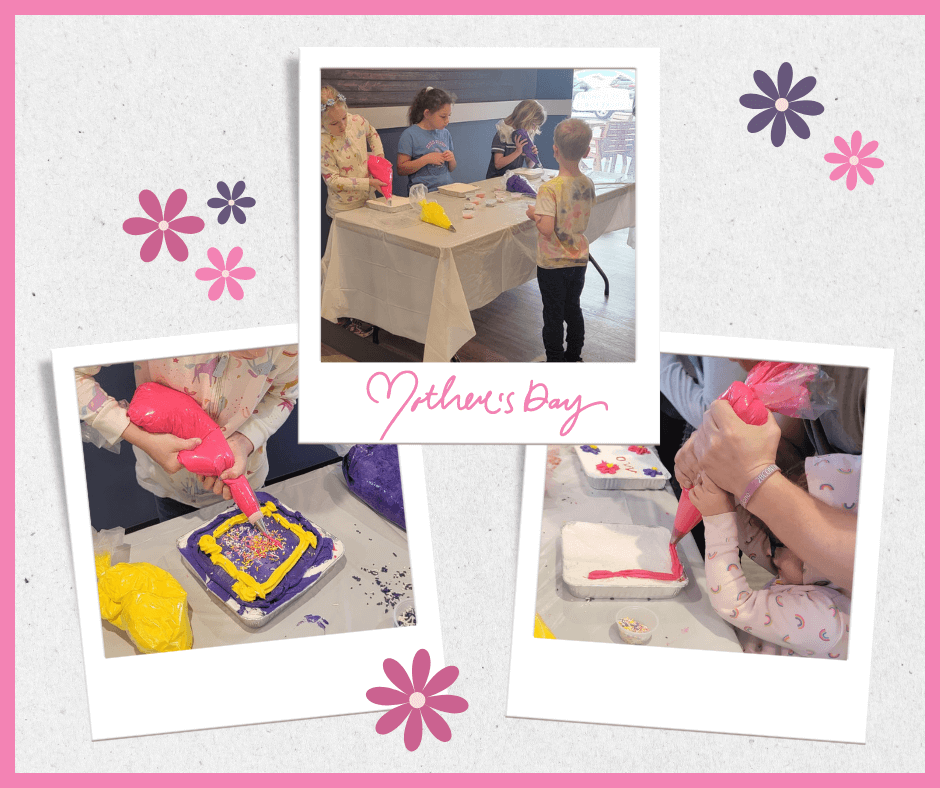 Mother's Day Cake Decorating
What a sweet and delightful Mother's Day it was at our cake decorating event! Families and friends gathered to celebrate the wonderful moms in their lives by creating edible masterpieces.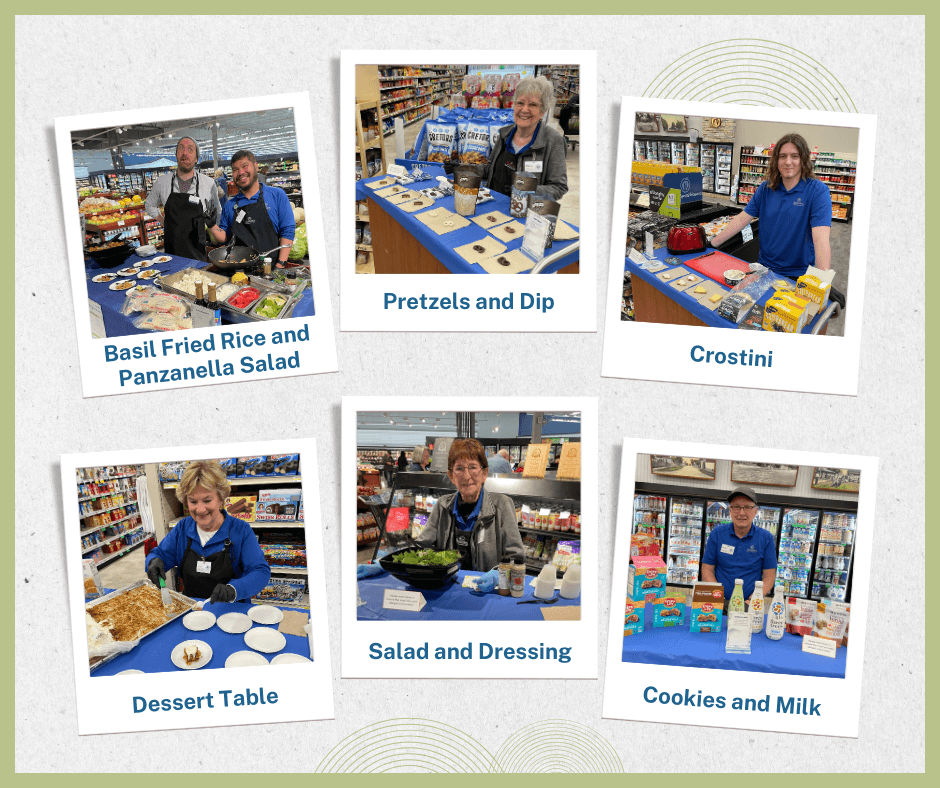 Allergy Awareness Event
On May 6th, we celebrated our First Annual Allergy Awareness Event! Thanks to our fantastic partners and their products, we were able to spread the word about some great alternative options for those with allergies.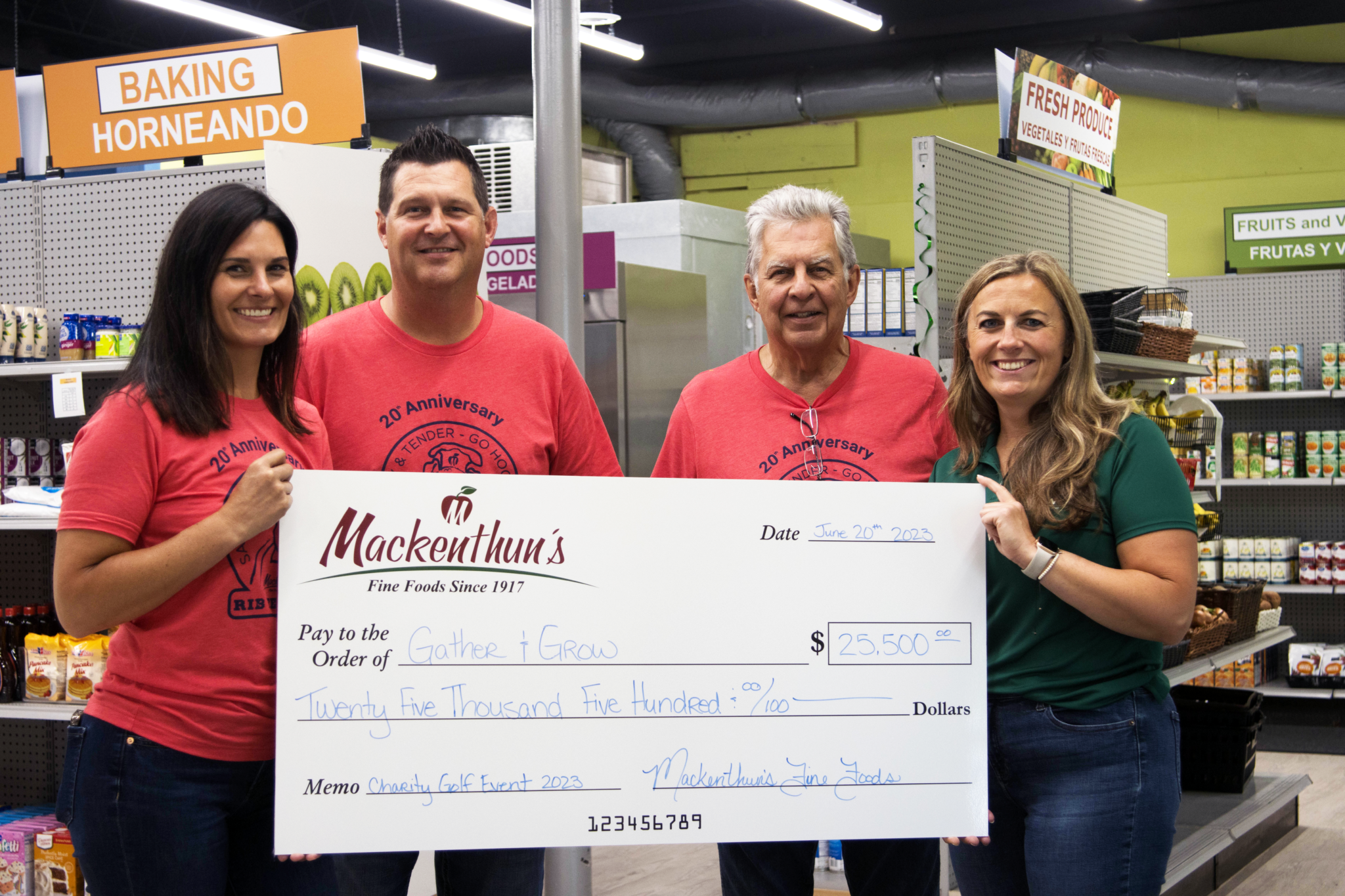 Waconia Charity Golf Event
Our fantastic community gathered together to support a fantastic cause – the Gather and Grow Food Shelf. The event was a perfect blend of fun and philanthropy as golfers of all skill levels came together to raise funds for those in need. Thanks to everyone's generosity and passion, we teed up for success and hit a hole-in-one for the community!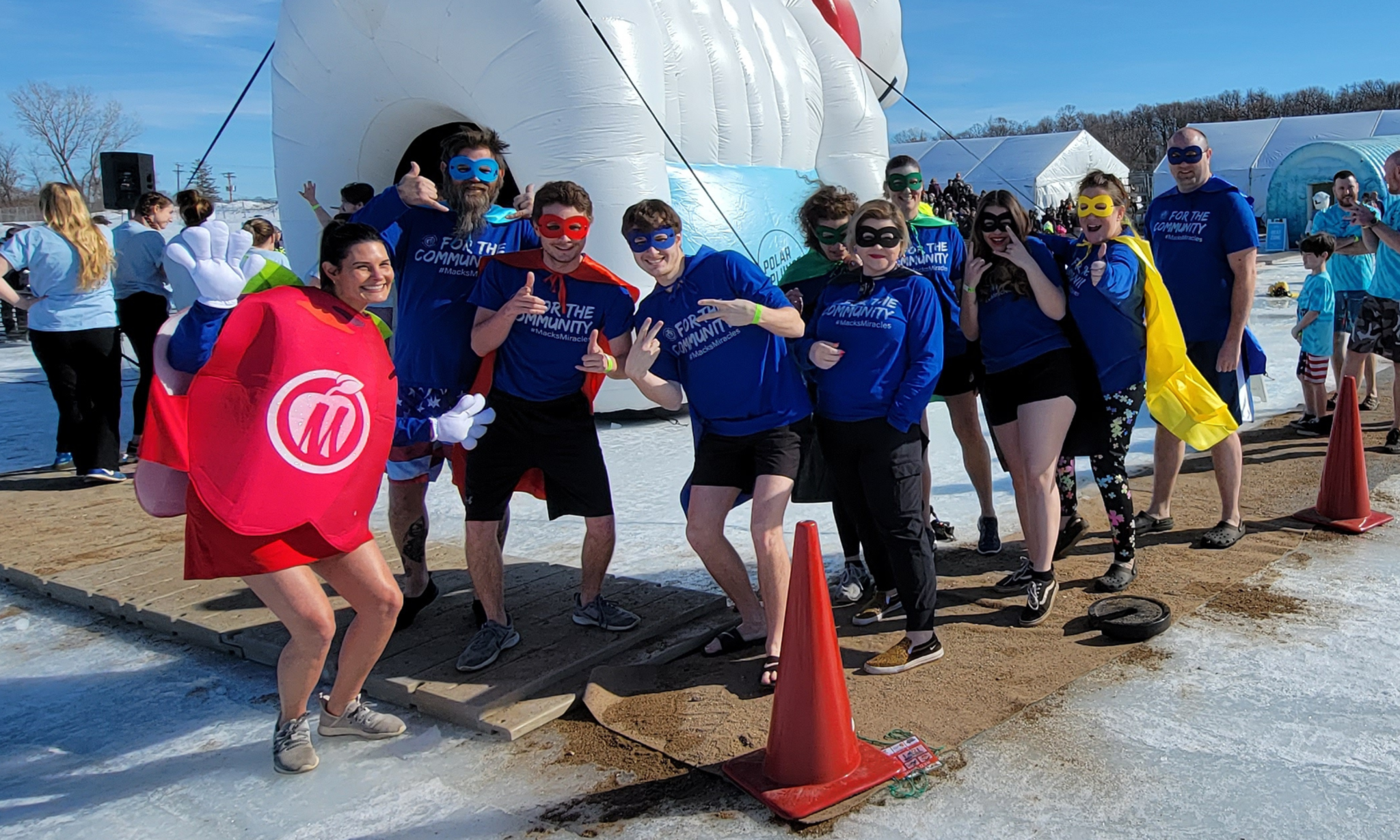 Polar Plunge
Mackenthun's took the plunge to help support the Special Olympics!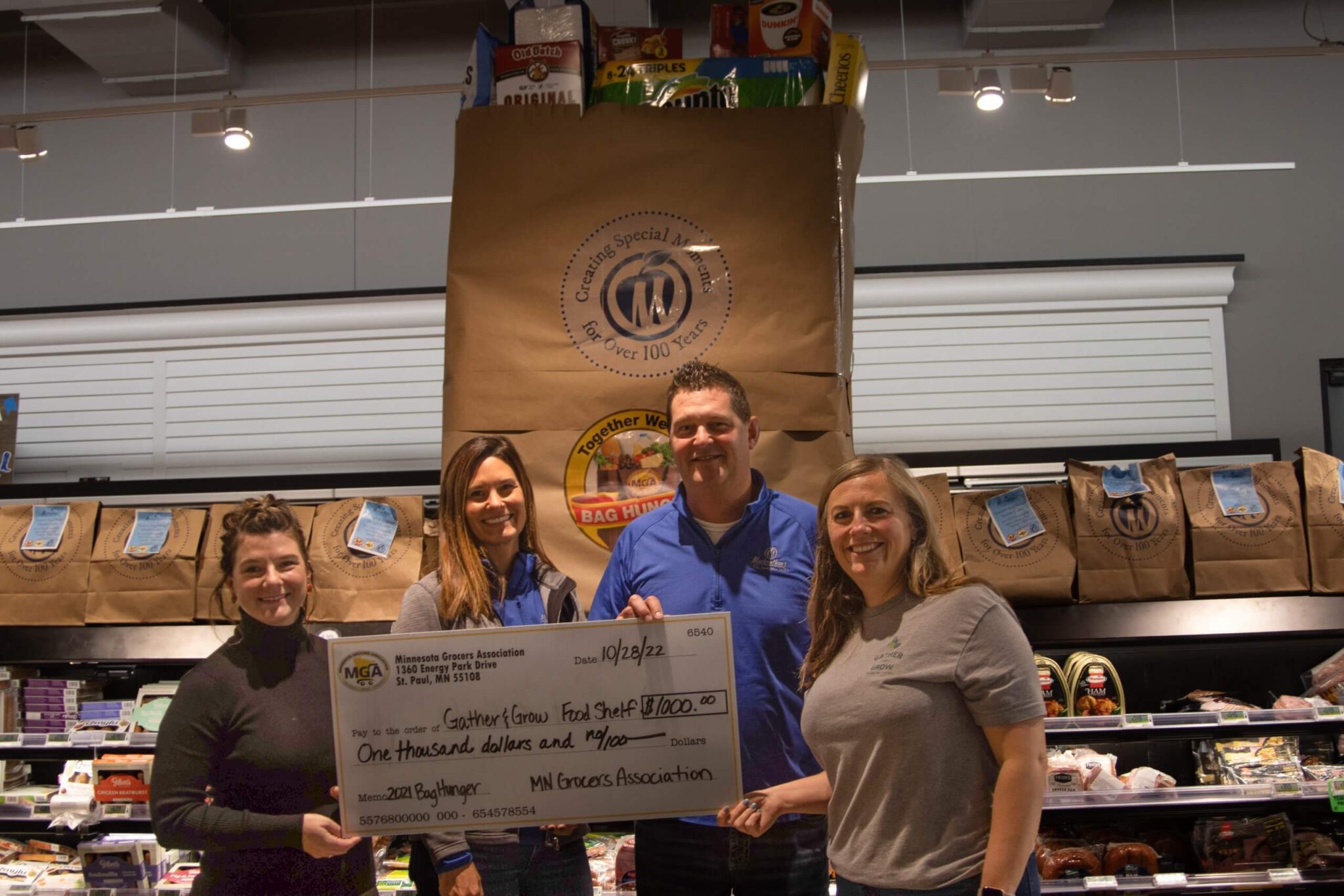 Bag Hunger
Since 2003, Mackenthun's has worked with local schools, daycare centers, businesses, and our customers to collect over 354,000 pounds of food and over $52,000 for the Waconia, SW Carver (NYA), and Watertown Friends for Life food shelves!
Together we can Bag Hunger.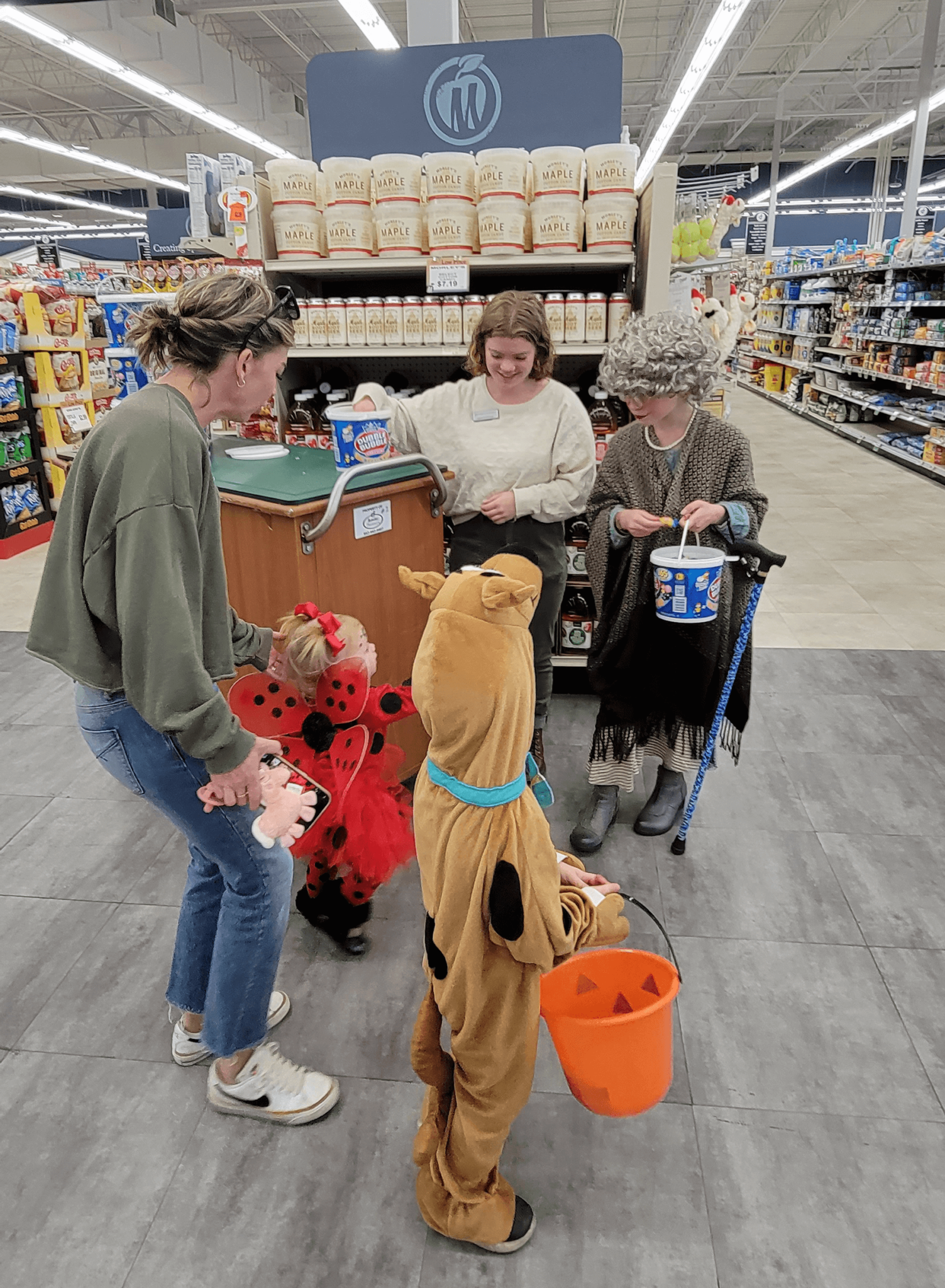 Halloween Trick-or-Treat
Our annual indoor trick-or-treating Halloween experience invites special community partners to help pass out candy. Kids and adults alike are invited to enjoy
some spook-tastic fun.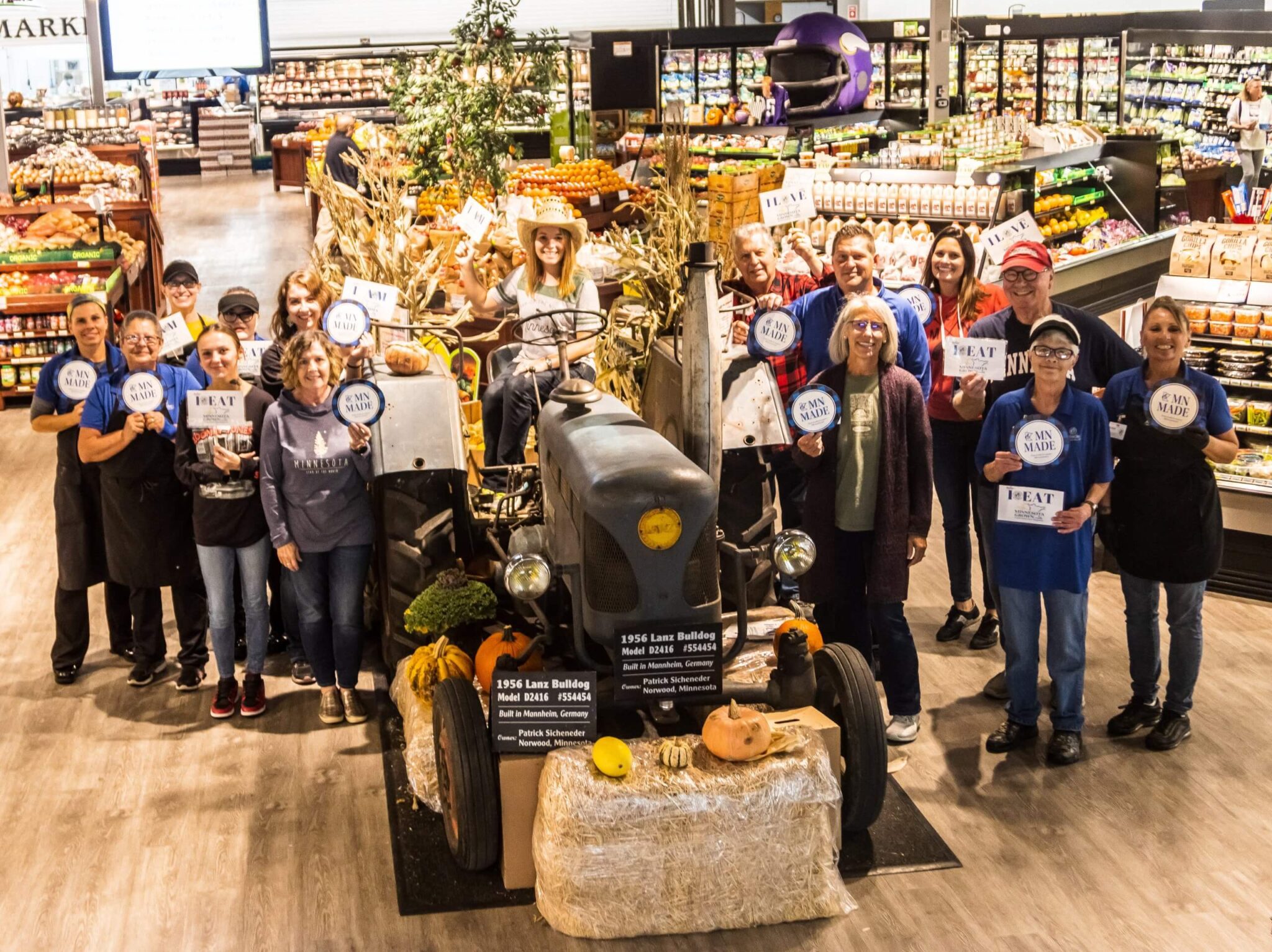 Minnesota Grown
The Minnesota Department of Agriculture and Minnesota producers of specialty crops and livestock partner every year to celebrate the Minnesota Grown Program. The program encourages Minnesotans to connect with local farmers and producers!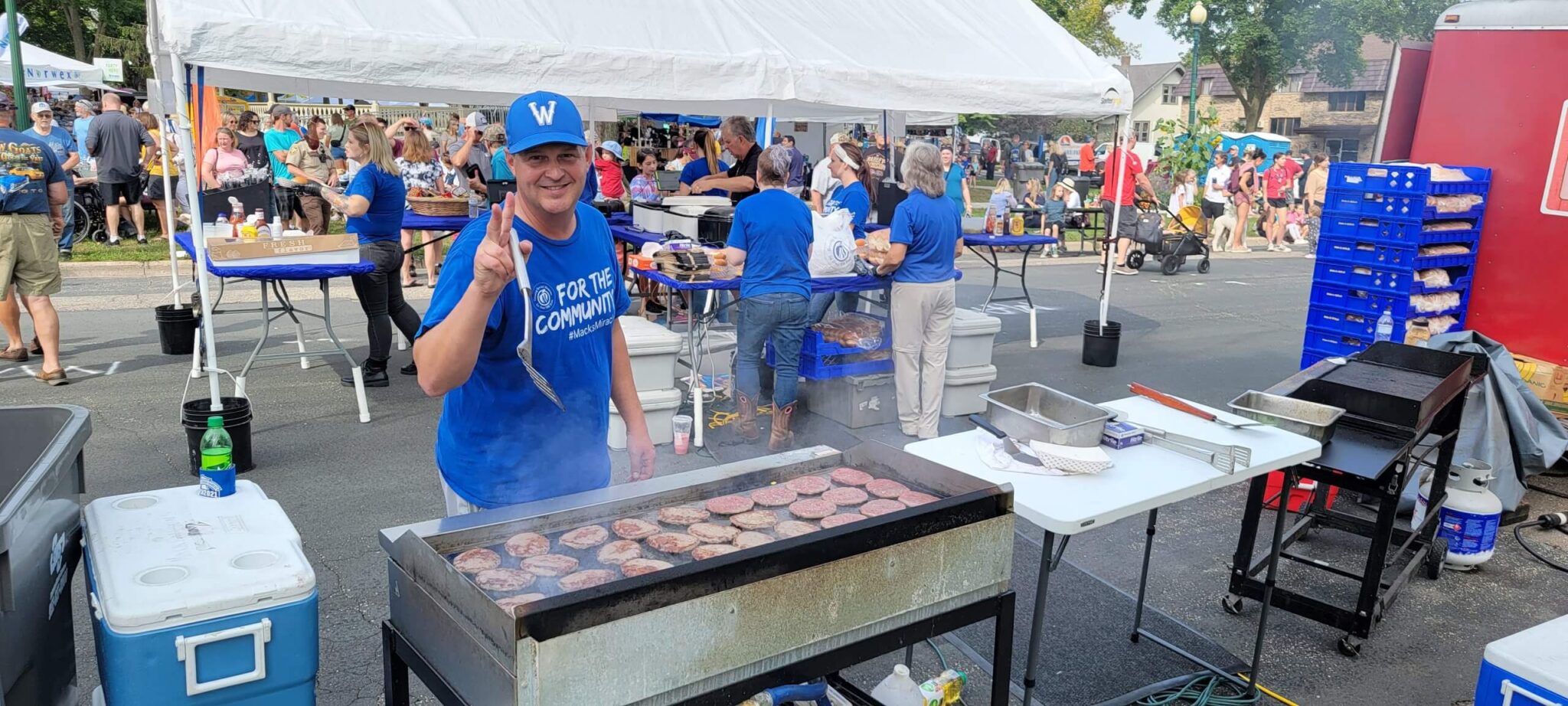 Nickle Dickle Day
Mackenthun's joined in on the festivities at Nickle Dickle Day with signature favorites from The Mack Shack!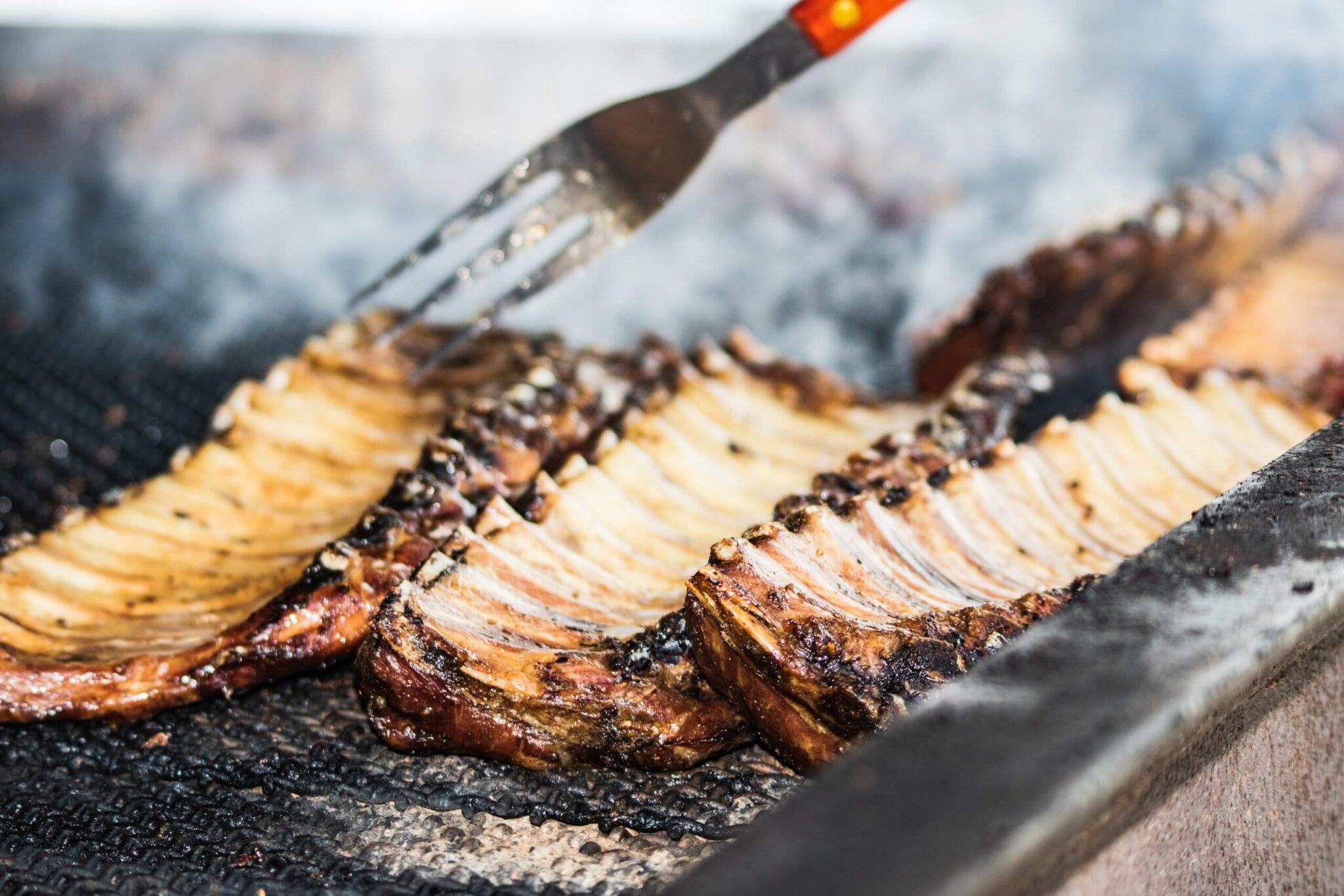 Rib Fest
Every July we host Mack's Rib Fest! Join us for finger lickin' food, our rib competition, music, games & entertainment! We also offer ribs for the general public to purchase! Each year we sell around 300 racks of ribs.
Will you be the next pit boss?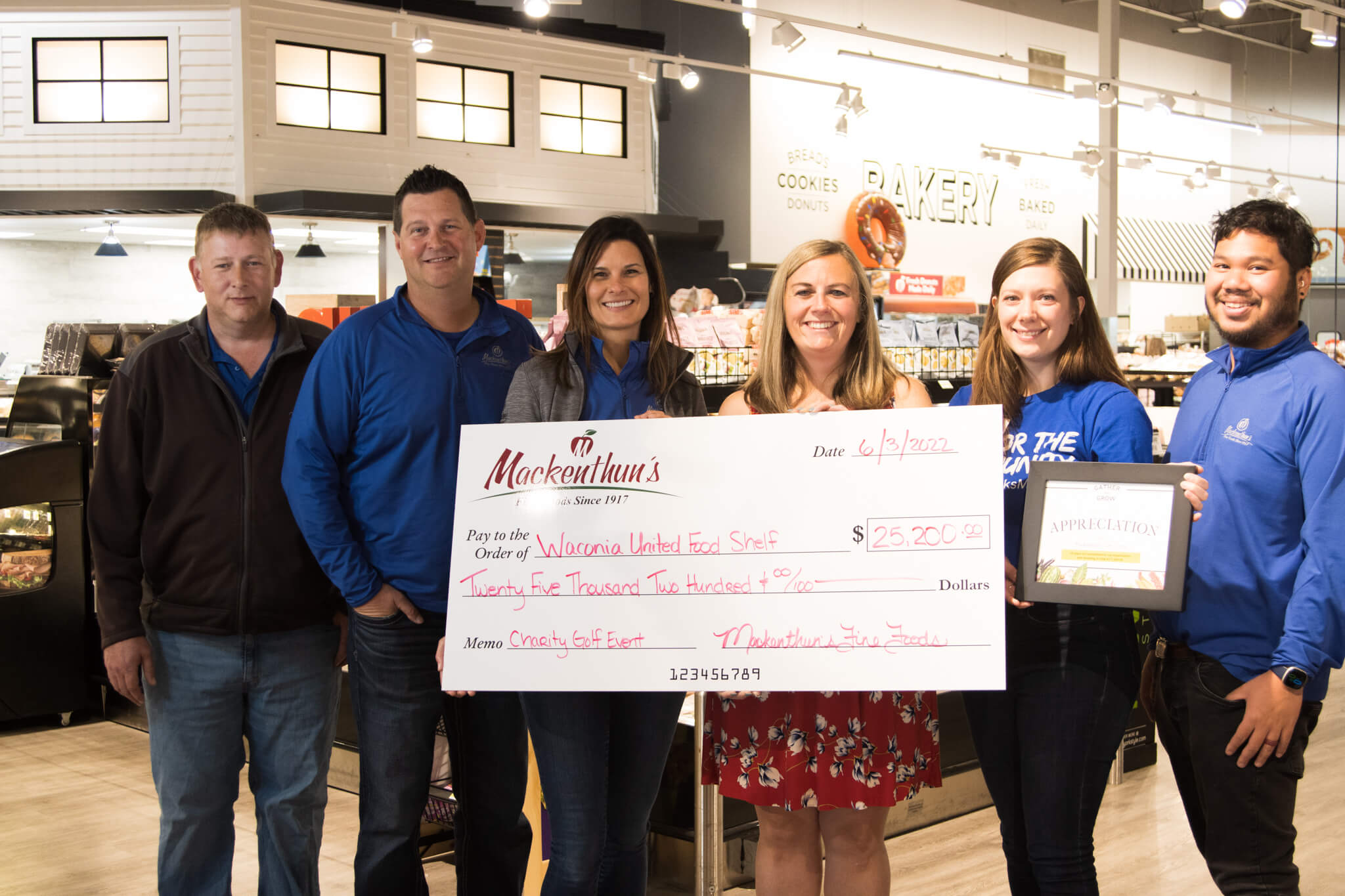 Charity Golf Event
We have two annual charity golf events, our Waconia Charity Golf Event, and our Lonsdale & Montgomery Charity Golf Event. Proceeds from our golf events benefit the surrounding food shelves. For those who are not golfers, you can contribute through our Silent Auction!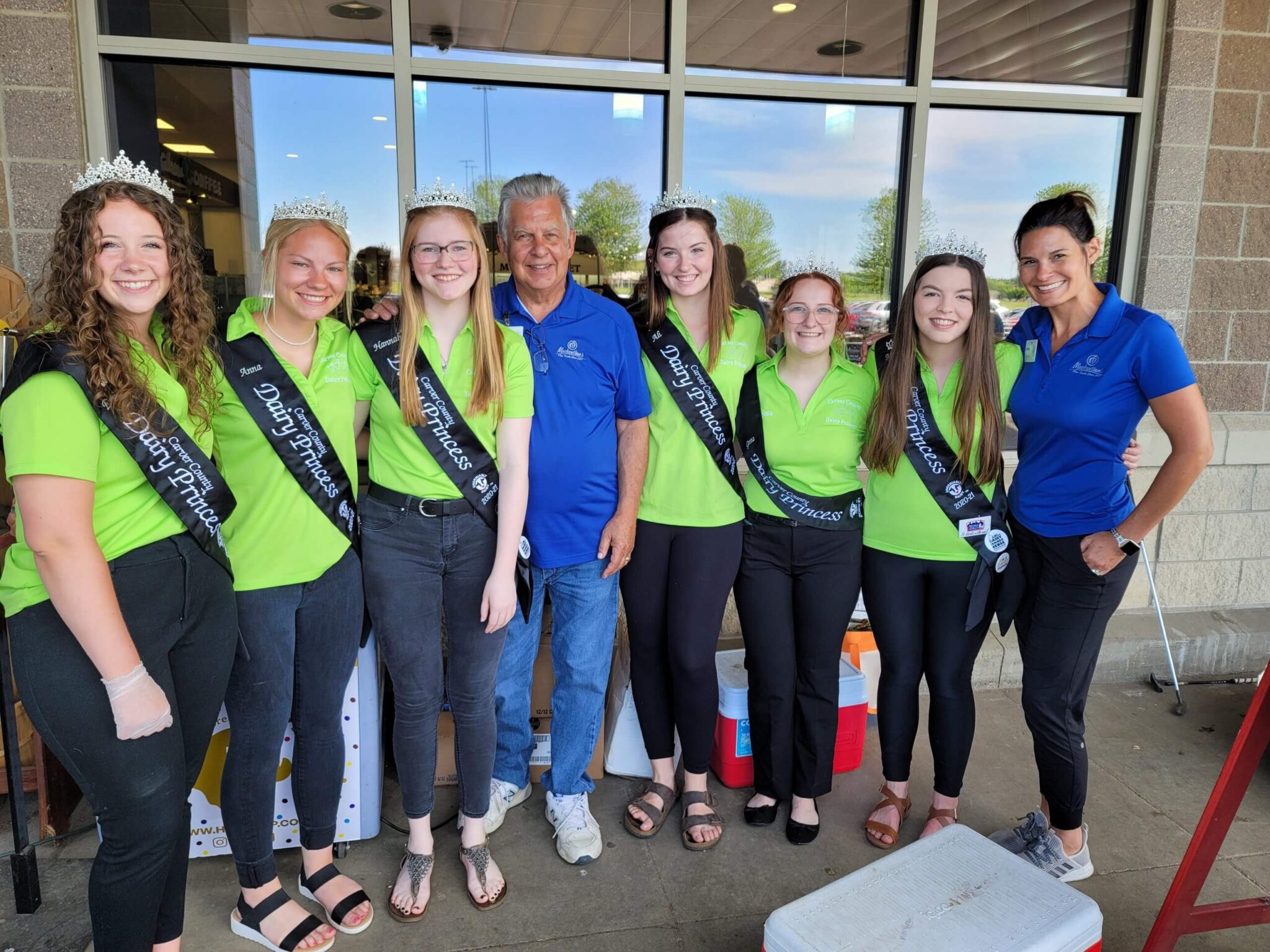 Ice Cream Social
The Carver County Dairy Princesses visit Mackenthun's, serving ice cream cones at the Ice Cream Social! All proceeds go to Backyard Wishes, a local non-profit.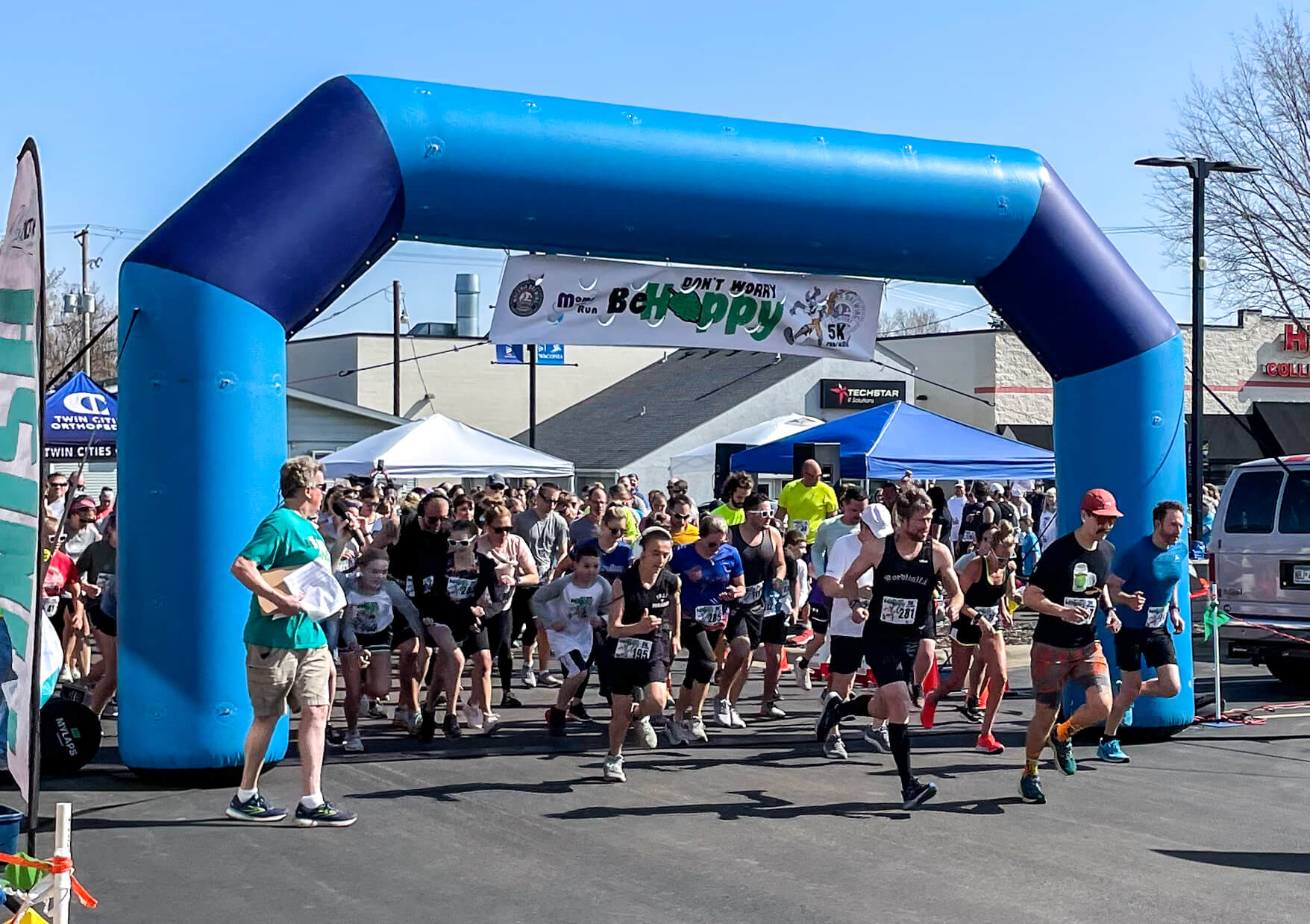 Don't Worry Be Hoppy 5K/10K
Mackenthun's sponsors the Waconia Brewing Company's Annual Don't Worry Be Hoppy 10K,5k Run/Walk and Kids Fun Run!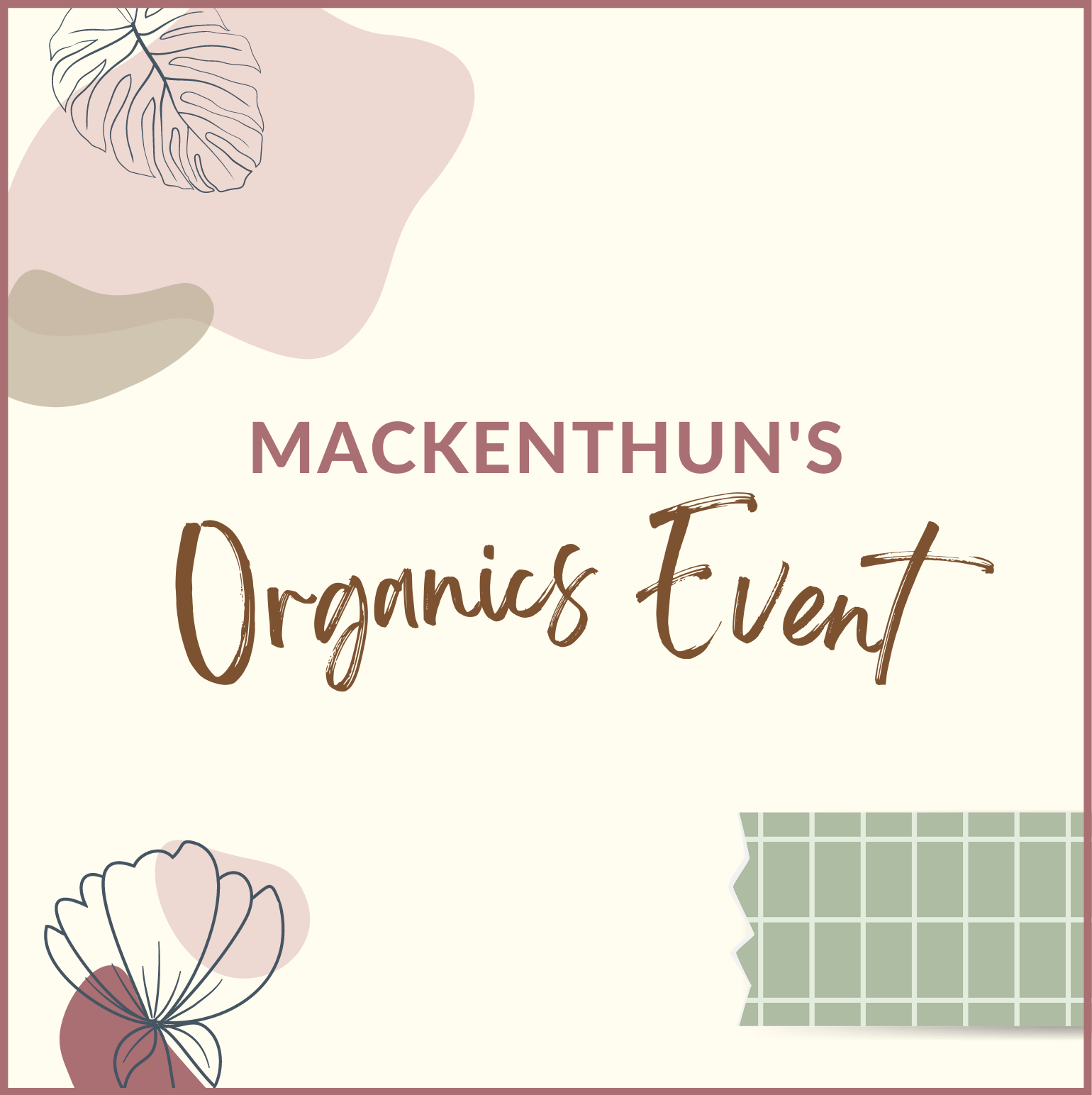 Organics Event
September is National Organics Month! Mackenthun's Organics Event spotlights vendors and organic products through live demonstrations, education, discounts and more!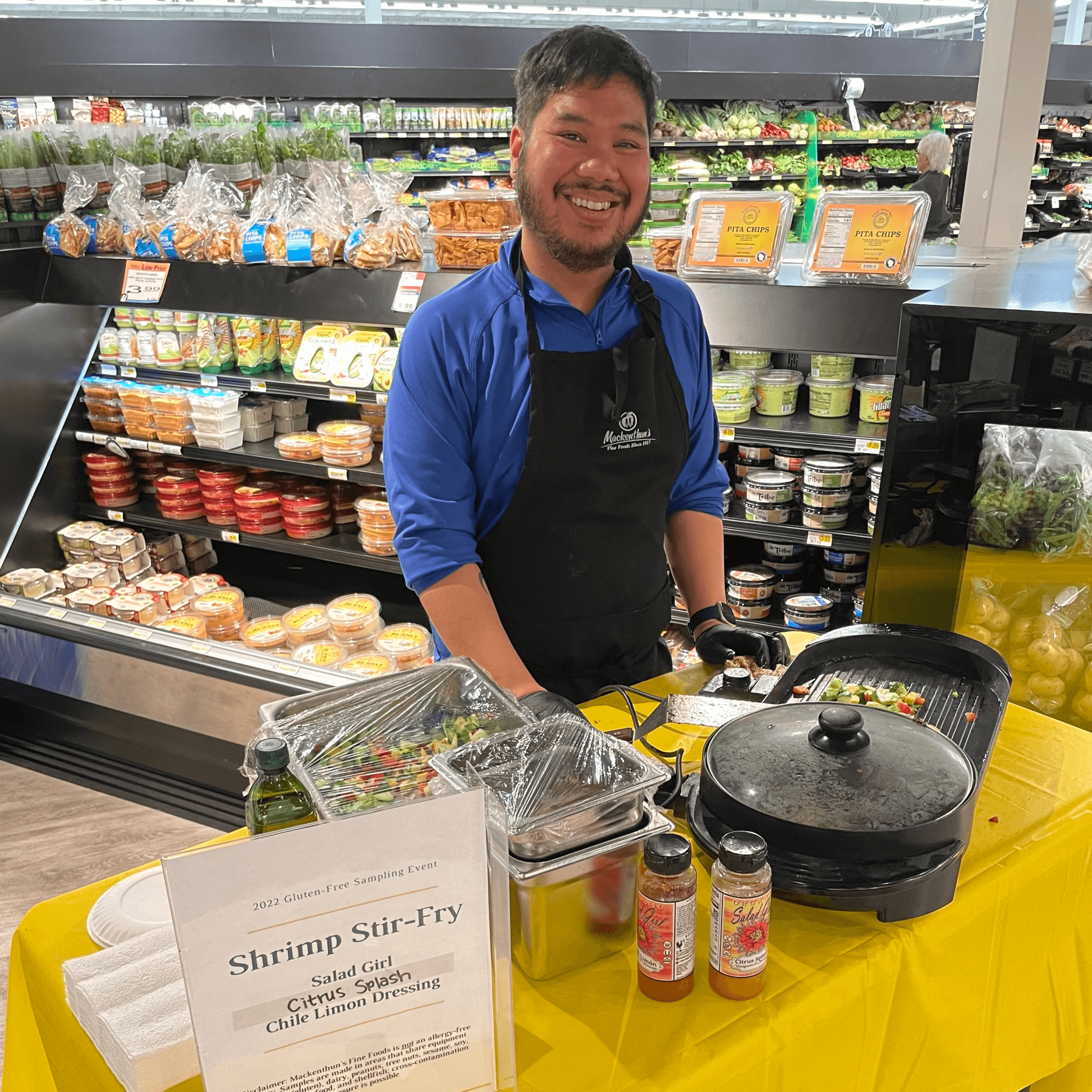 Gluten Free Event
The Gluten-Free Event is held annually during one day in May at select Mackenthun's locations. Guided by Mackenthun's Specialty Foods/Organics Manager and Registered Dietitian, the purpose of this event is to showcase gluten-free products available to persons with Celiac Disease or gluten intolerance which includes food sampling, demonstrations, and free goodies!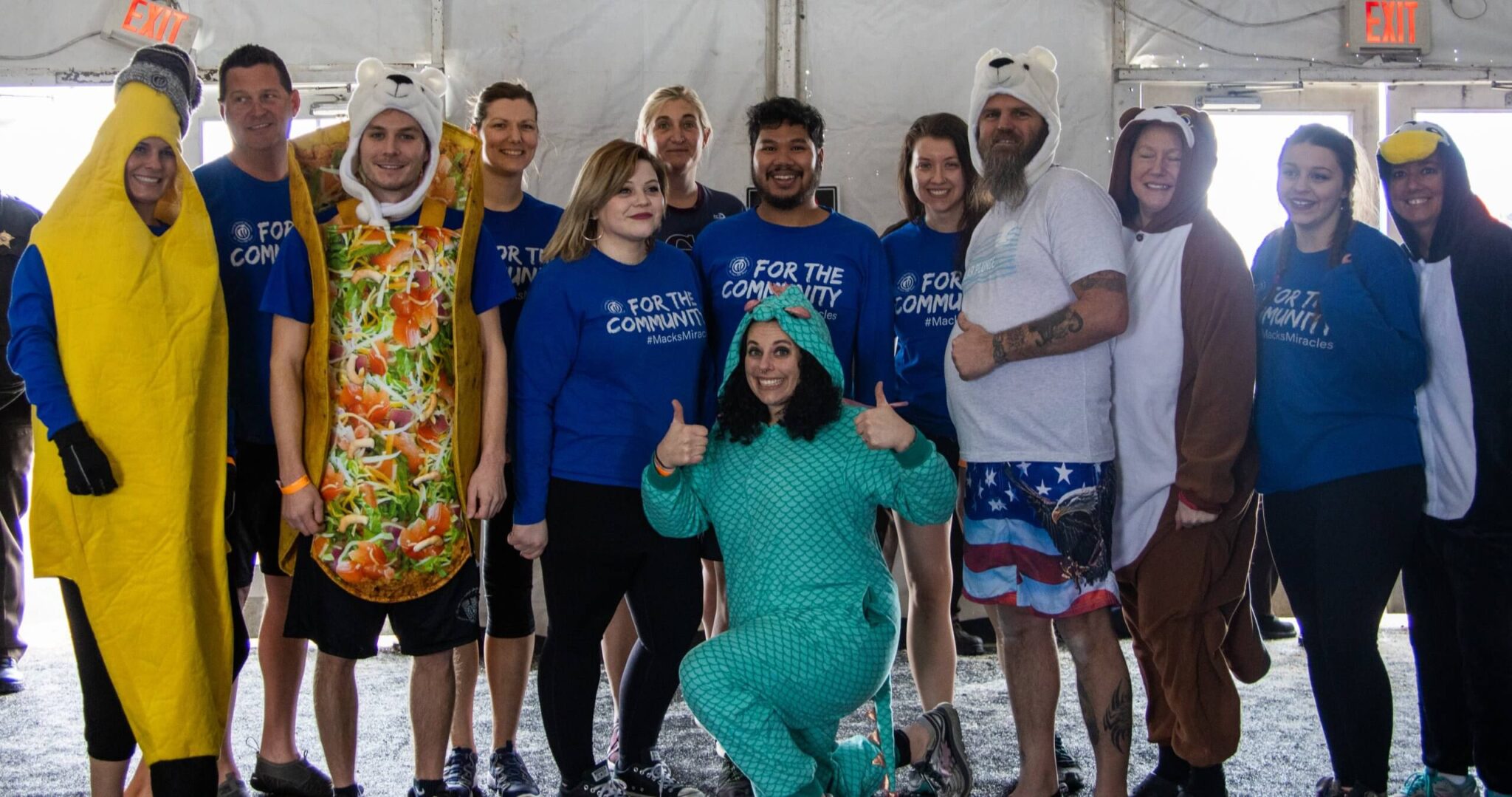 Polar Plunge
Mackenthun's employee's annually participate in the Waconia Polar Plunge. All funds raised benefit MN Special Olympics and the Waconia Inclusive Playground.
We Are Local. We Are Community. We Are Mackenthun's.