Meet Your Mackenthun's Registered & Licensed Dietitian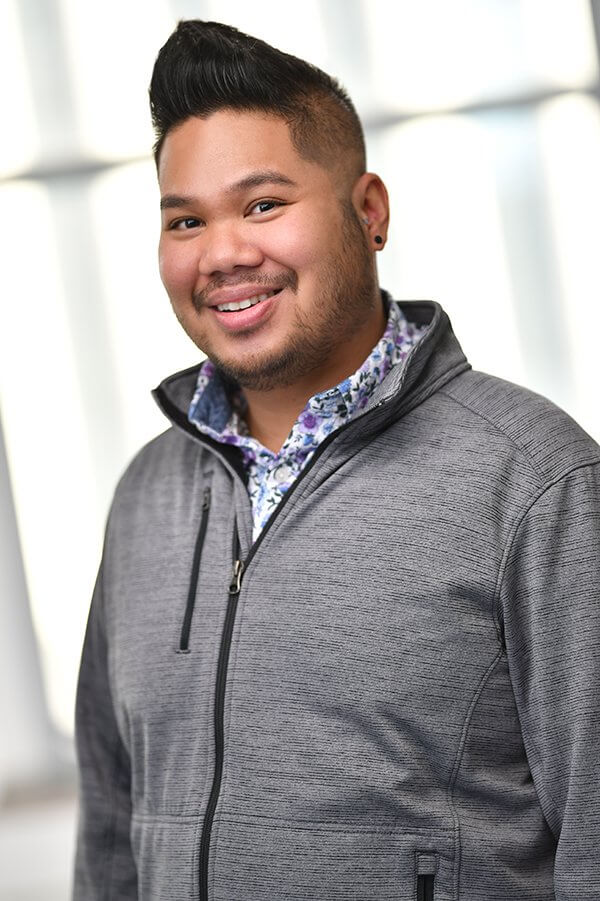 Andrew Akhaphong, MS, RD, LD
Meet Andrew, your Mackenthun's Registered and Licensed Dietitian. He is a highly educated and trained professional who can help personalize your grocery experience to meet your nutritional needs and lifestyle goals. Trust Andrew to help you make the most out of your nutritional needs and lifestyle goals.
Doctorate in Clinical Nutrition

, Kansas University Medical Center (Clinical Nutrition)

M.S., University of Central Arkansas

(Health Promotion)

Certificate, Escoffier International Culinary Academy

(Culinary Foundations)

Residency, Bluffton University

(Public Health and Gut Disorders)

B.S., Minnesota State University, Mankato

(Family Consumer Science)
Training, Licensures, and Certifications
Registered Dietitian # 86000712

Minnesota Licensed Dietitian # 3431

Precision Nutrition Level 1 Certified

American Council on Exercise Weight Management Specialist

Certificate of Completion in the Low FODMAP Diet for Irritable Bowel Syndrome, Monash University

Certificate of Training in Adult Weight Management, CDR

Diabetes
Weight Management
Sports Nutrition
Irritable Bowel Syndrome
Kidney Stone Management
Gout Management
Food Allergies and Intolerances
Congestive Heart Failure
High Cholesterol
Disordered Eating
Tube Feeding and IV Nutrition Support
Modified Nutritional Needs Related to Swallowing and Self-Feeding Disorders
Let us Individualize care for you. Check out our availavle services & book by clicking below.
The HAES® approach is a holistic approach that focuses on promoting health and well-being for people of all sizes, rather than placing emphasis on weight loss as a marker of health. We recognize that weight is not a reliable indicator of health, and that weight-based discrimination and weight loss efforts can be harmful.
We are also committed to providing culturally inclusive care. We understand that cultural factors can influence health behaviors and outcomes, and that it is important for healthcare providers to understand and respect cultural differences in order to provide the best possible care for clients.
We strive to provide individualized care to each of our clients, taking into account their unique needs, preferences, and circumstances. This approach recognizes that one-size-fits-all solutions are not effective for everyone.
Our interventions are realistic and evidence-based, focusing on strategies that are achievable and sustainable for our patients. We are committed to helping our clients  achieve their Wellness goals and improve their overall health and well-being.
Thank you for considering Mackenthun's Dietitian Services for your wellness health. We look forward to working with you.