Meet Your Mackenthun's Registered Dietitian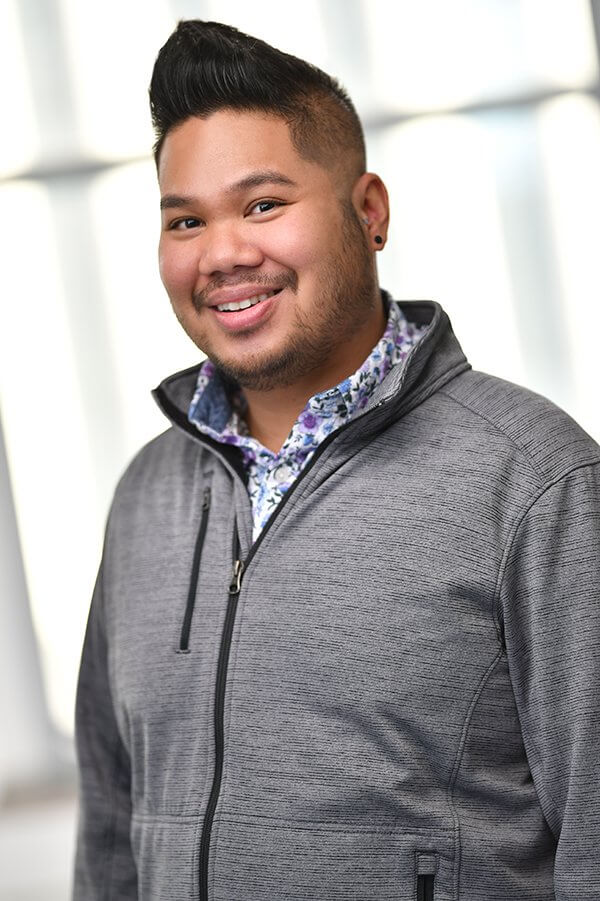 Andrew Akhaphong, MS, RD, LD
Doctorate in Clinical Nutrition, Kansas University Medical Center (Clinical Nutrition), 2024
MS, University of Central Arkansas (Health Promotion), 2020
Certificate, Escoffier International Culinary Academy (Culinary Foundations), 2016
Residency, Bluffton University (Public Health and Gastroenterology), 2014
BS, Minnesota State University, Mankato (Family Consumer Science), 2013
Training, Licensures, and Certifications
Registered Dietitian # 86000712

Minnesota Licensed Dietitian # 3431

Precision Nutrition Level 1 Certified

American Council on Exercise Weight Management Specialist

Certificate of Completion in the Low FODMAP Diet for Irritable Bowel Syndrome, Monash University

Certificate of Training in Adult Weight Management, CDR

Diabetes
High Cholesterol
High Blood Pressure
Weight Management
Sports Nutrition
Integrative Nutrition
Chewing/Swallowing Disorders
Disordered Eating
Food Allergies and Intolerances
Polycystic Ovary Syndrome
Celiac Disease
Irritable Bowel Syndrome
Let us provide nutritional care for you. Click on the button below to review available services and book an appointment today!
Collaborative Partnerships
Lakeview Clinic         Catalyst Clinic         Move+Well Chiropractic and Wellness         Sunny Days Therapy         Safari Island          Elite Nutrition
The HAES® (Health at Every Size) is a holistic approach that focuses on promoting health and well-being for people of all sizes, rather than placing emphasis on weight loss as a marker of health. We recognize that weight is not a reliable indicator of health, and that weight-based discrimination and weight loss efforts can be harmful. The American Medical Association announced on June 2023 that the BMI (body mass index) should not be used as an indicator of health (read more). 
The delivery of culturally inclusive care is a fundamental principle of our health and wellness services that recognizes the diversity of individuals and their unique cultural backgrounds. It emphasizes the importance of respect, understanding, and valuing the cultural beliefs, practices, and preferences of their patients. By embracing culturally inclusive care, we can provide more effective and patient-centered services. this approach not only enhances communication and trust between healthcare providers and patients but ensures that healthcare decisions and treatments are culturally sensitive and relevant (read more). 
Individualized care is the essence of patient-centered healthcare. We acknowledge that each person's journey is distinct and unique. In an individualized care model, we work closely with patients to create tailored treatment plans that are specific to them and no one else. This approach not only fosters a deeper and more collaborative patient-provider relationship but also ensures that decisions and interventions are realistic and align with the patient's best interests (read more). 
Evidenced-based scientific information is the core of our care. It allows us to ensure the education we provide is current and accurate while the delivery of care is safe and effective. Sources we use include the Journal of the Academy of Nutrition and Dietetics, International Journal of Behavioral Nutrition and Physical Activity, Examine, and Up-to-Date (read more).